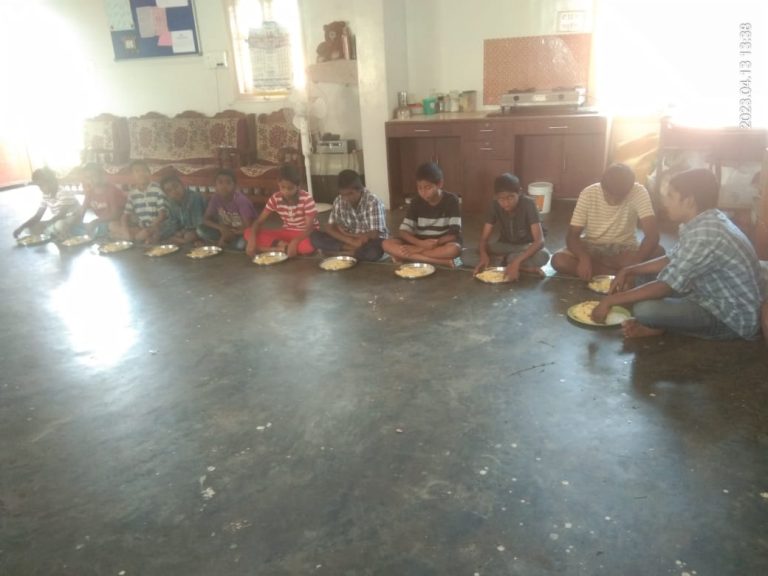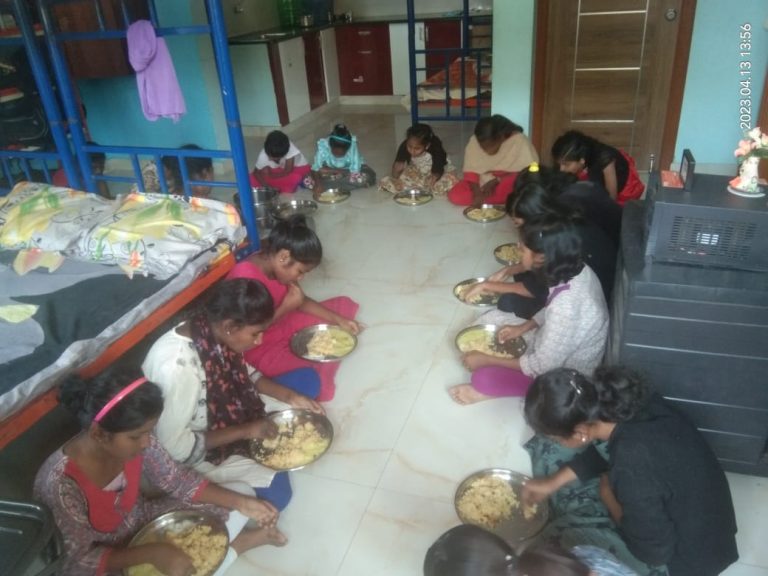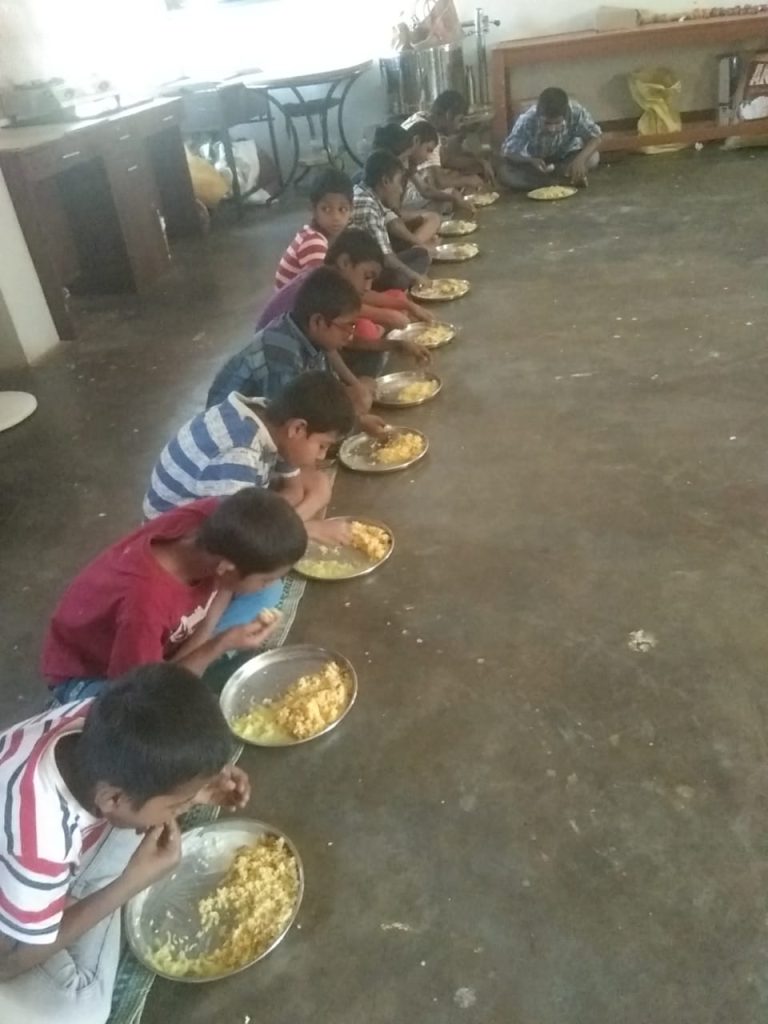 Food grains for Rakshana Charitable Trust Orphanage
Food grains were provided to Rakshana Charitable Trust Orphanage for the children there.
Educational Trip to the Banergetta zoo
We sent our Jyothipura School Students to the Bannergatta zoo for an Educational Trip. Children were super excited.
Computers Donated to Kadukodi Traffic Police Station
Rotary Shantiniketan along with Acer Computers donated one Desktop and one Laptop to the Kadukodi Traffic Police Station.
The computers help with effective management of the cops body cameras and complaints recording in the Police database. We are very thankful to Acer for their immense support in this initiative for public good.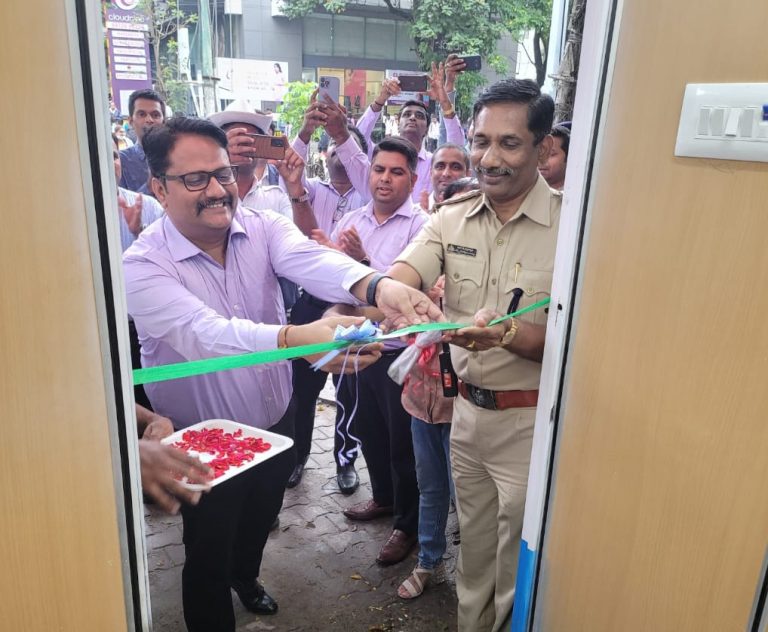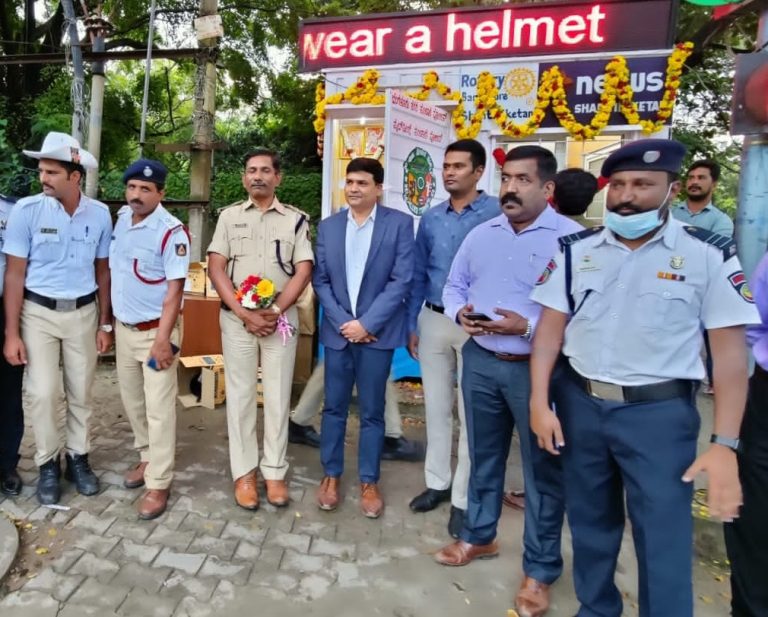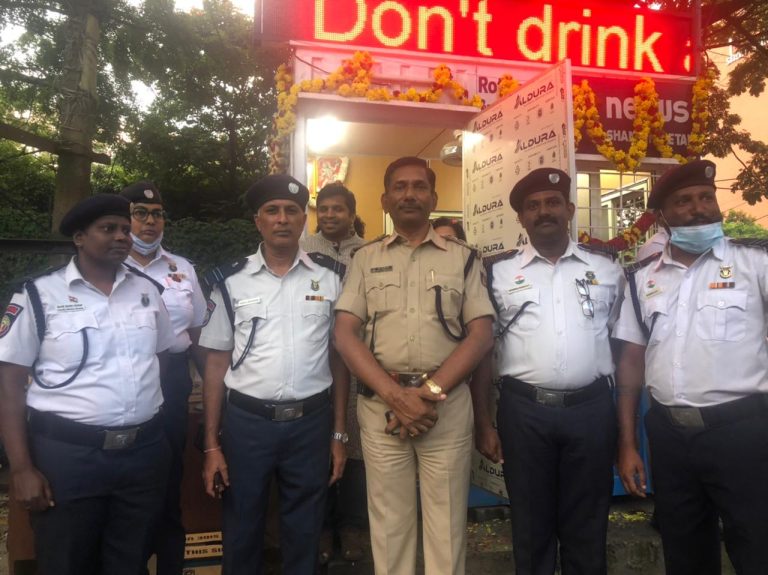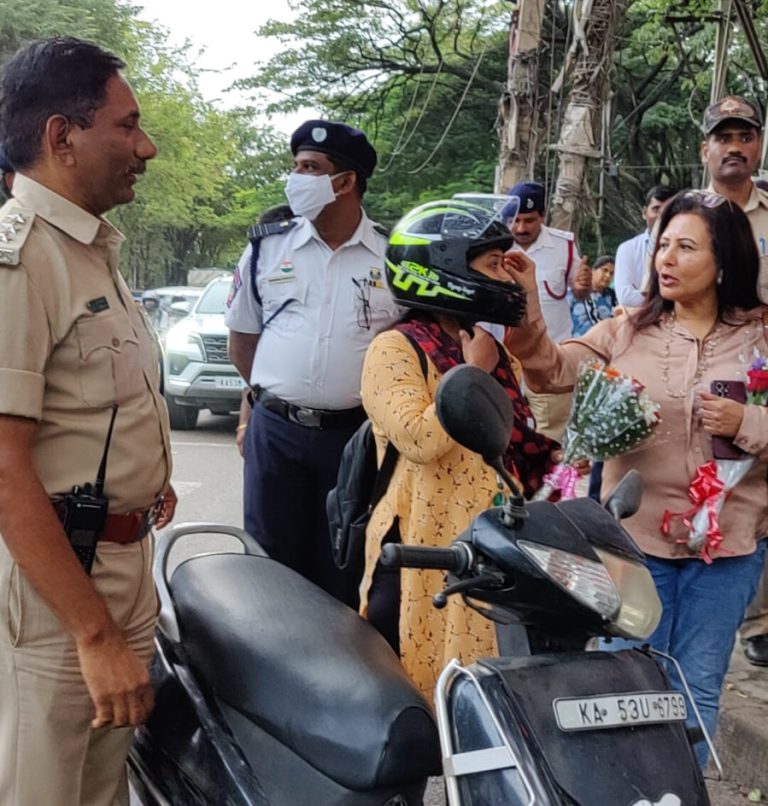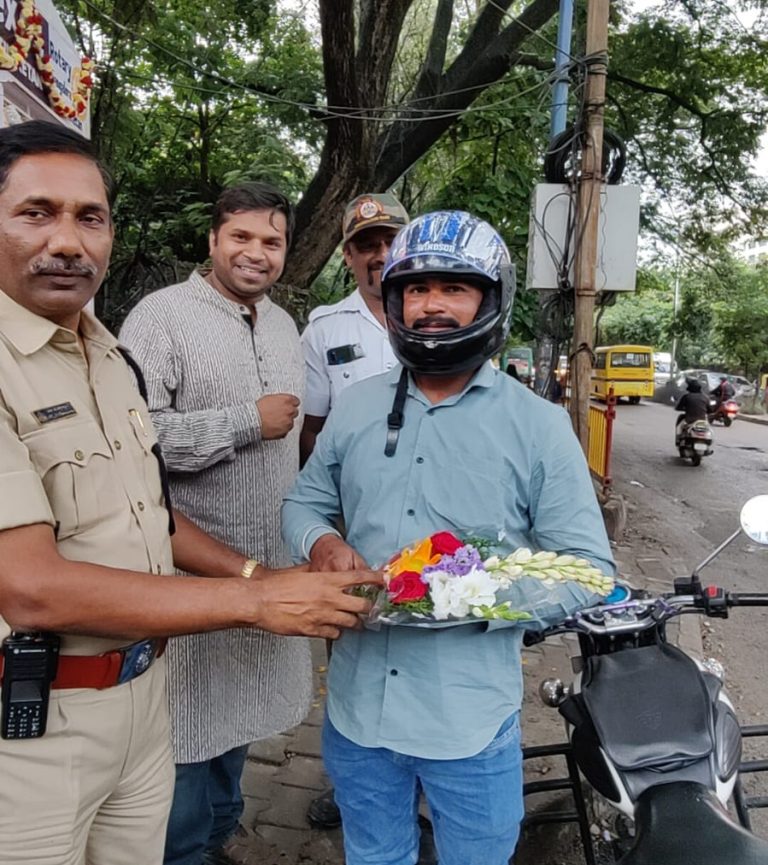 Traffic Police Kiosk and Helmet distribution
Nexus Shantiniketan Mall along with Rotary Shantiniketan setup a Kiosk for Traffic police at the Shantiniketan Junction. Mr Manoj Singh from Nexus Shantiniketan Mall and ACP Mr Tippeswami H J of the Whitefield Traffic Subdivision innaugurated the kiosk.
Free helmets were distributed to 2 Wheeler Riders who were not wearing safe helmets. They were also advised on the importance of wearing helmets.
We are grateful to Nexus Shantiniketan Mall for helping us by Sponsoring the Kiosk, Traffic SI Mr Harish and Traffic wardens for coordinating and ensuring correct installation of the kiosk.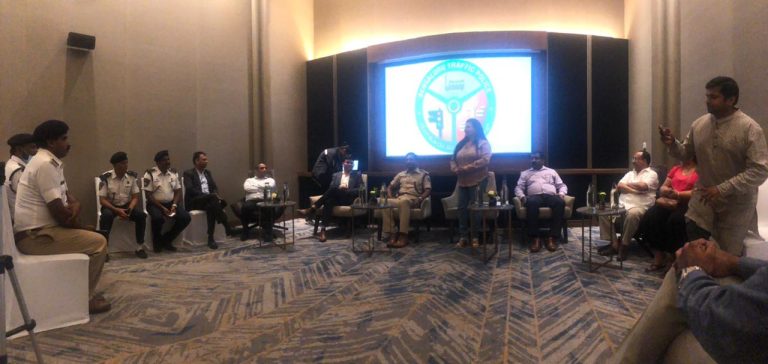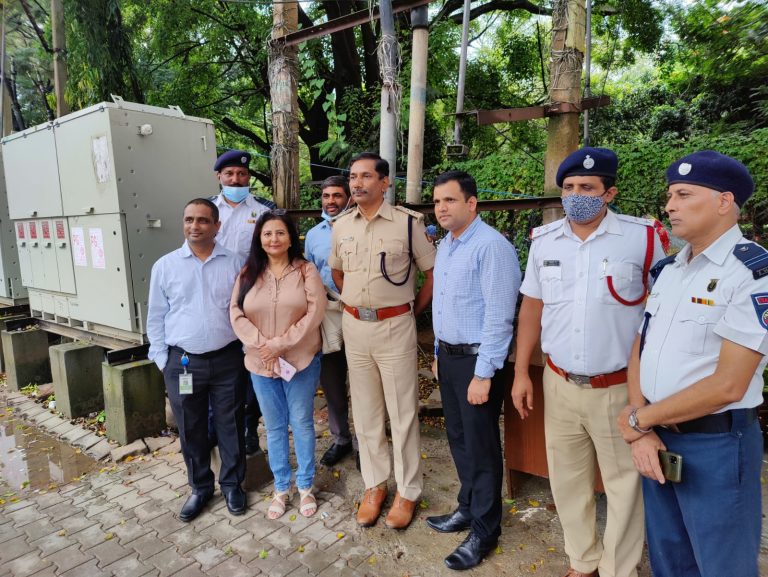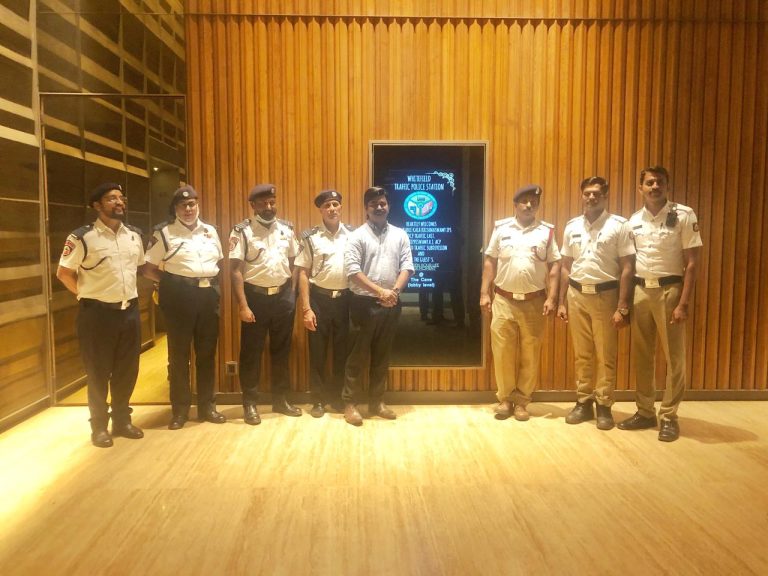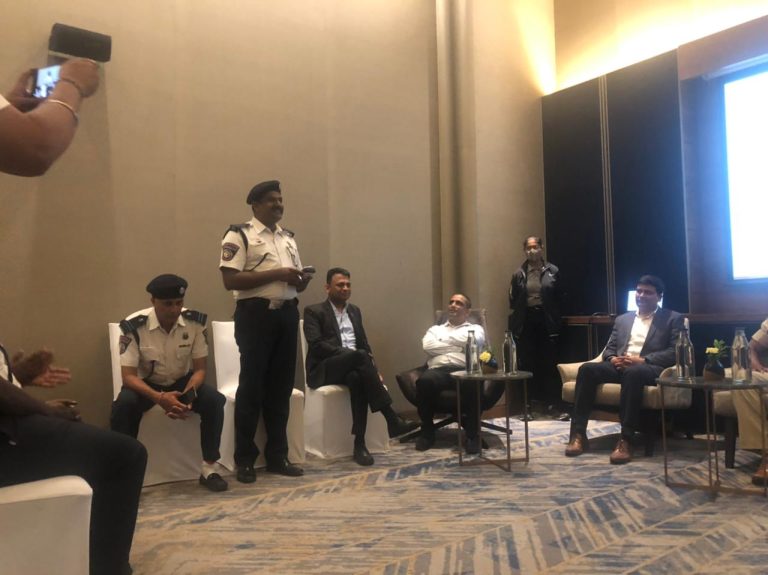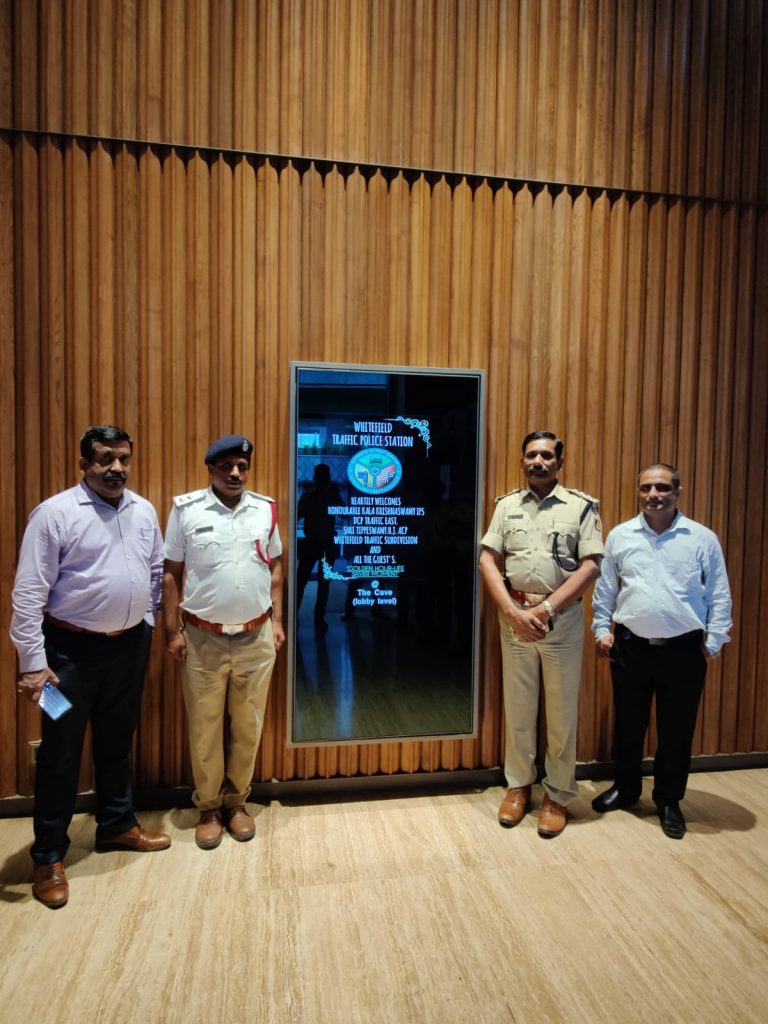 Talk on Golden Hour Saver Moment
ACP Shri Tippeswami H J of the Whitefield Traffic Subdivision conducted a session on Golden Hour Saver Moment at the Den Hotel.
Dictionaries and Geometry boxes for School kids
We distributed Dictionaries and Geometry boxes for School kids at Jyothipura Govt School.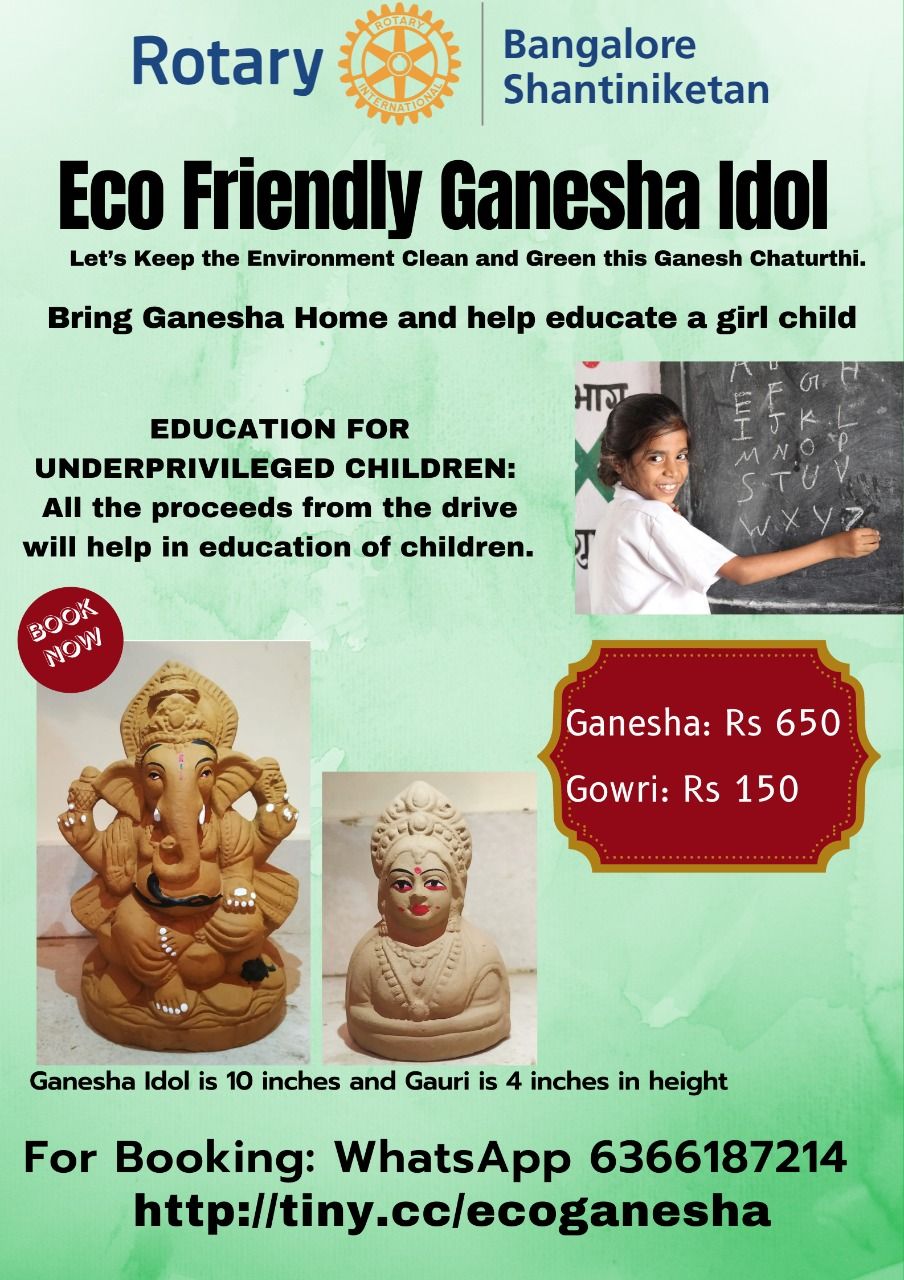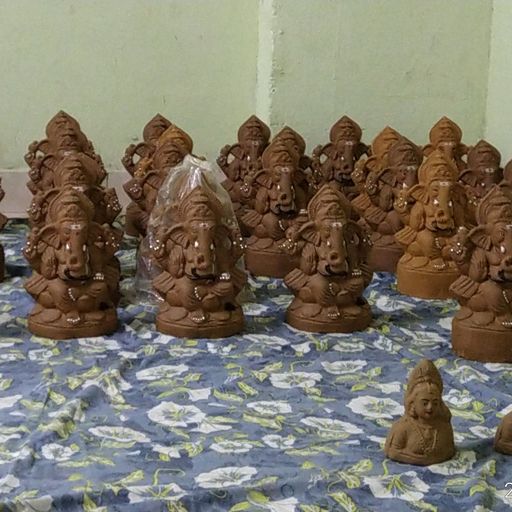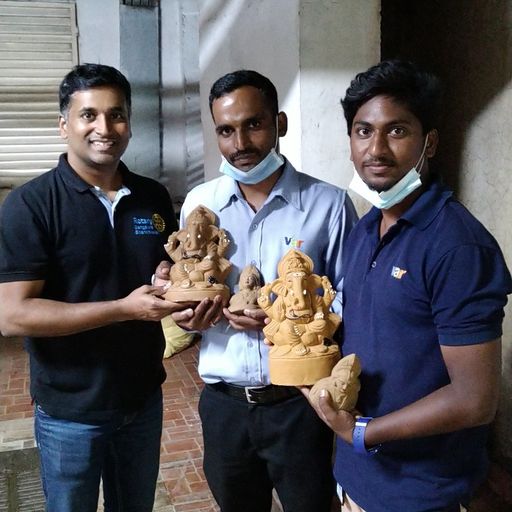 Eco Ganesha
We conducted our regular fund raiser – Eco Ganesha. Proceeds would be used for the education of underprivileged kids.
We also gave away some Ganesha Idols to the staff here.
District event - ICGF Bandhan
Participated in the District event ICGF Bandhan. These events bring together atleast 2000 Rotarians from across the District 3190.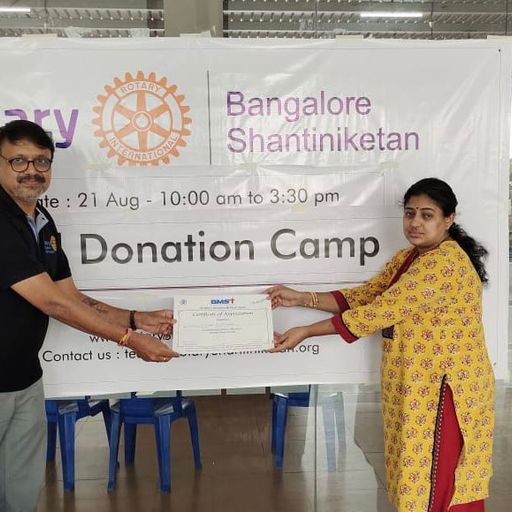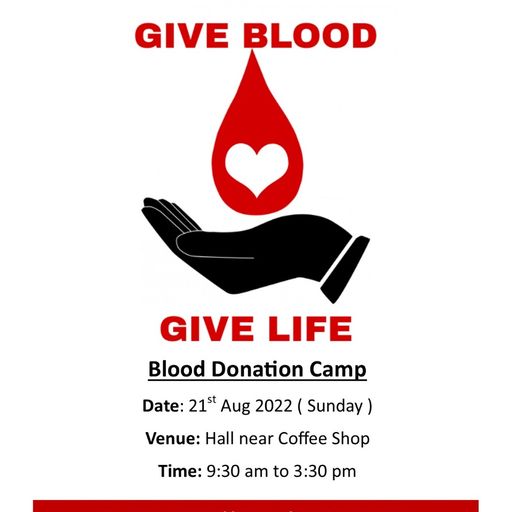 Blood donation camp at PSN
We organized our regular blood donation camp at PSN on the 21 Aug
75th Independence day celebration at our Jyothipura School
We had a flag hoisting and cultural programs at the Jyothipura Govt school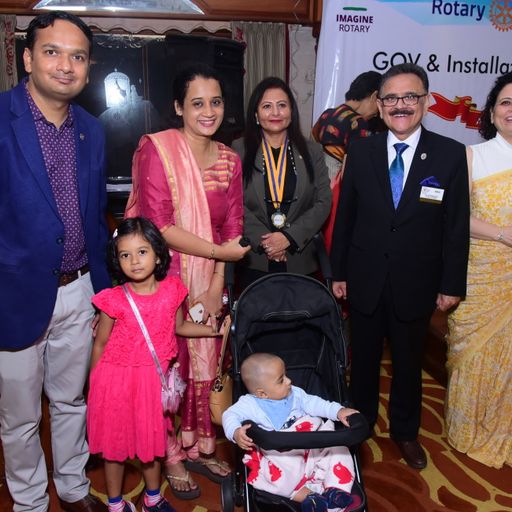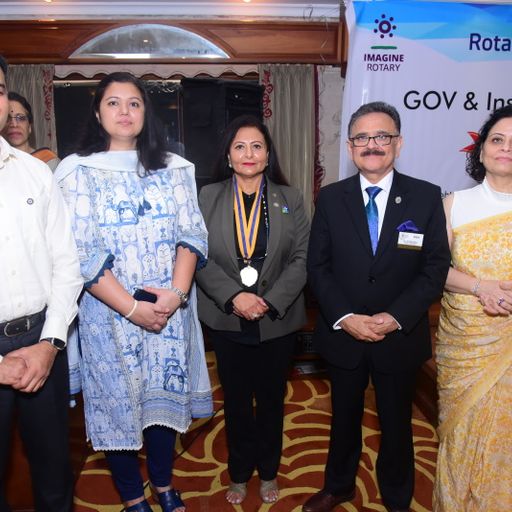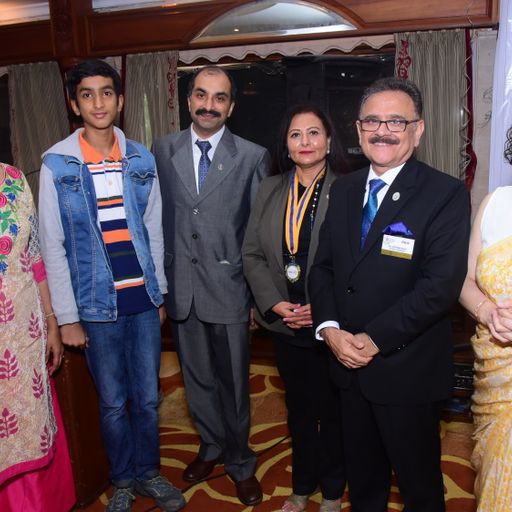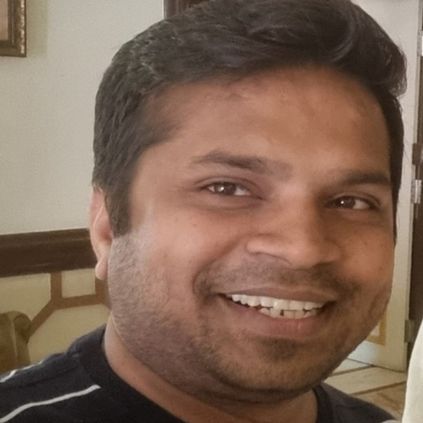 Welcoming new members
Welcoming new members
to the Rotary Shantiniketan family
Installation & Governor's Visit
Blood donation camp at Aditya Pristine
Along with the Management Committee of Aditya Prisine, We conducted a blood donation camp and collected 29 units.
Charter Night Celebrations
29th July 2022 is the 4th anniversary of the creation of Rotary Bangalore Shantiniketan.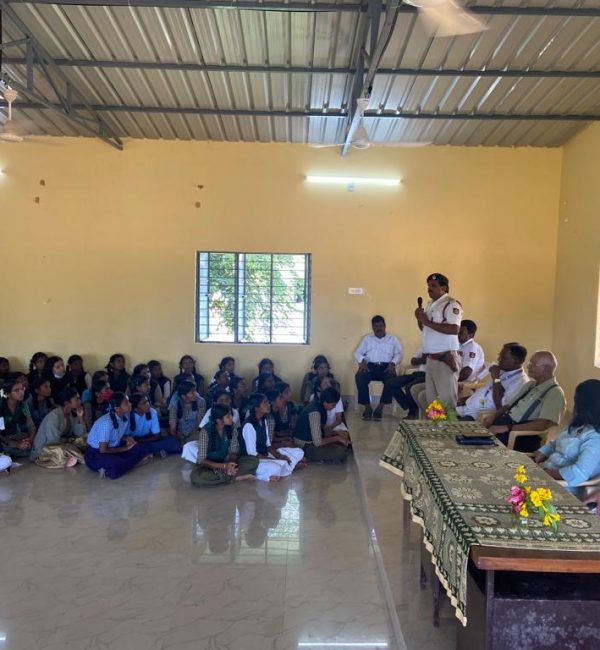 Talk on Road and Cyber Safety
Traffic Sub Inspector Mr Harish gave a good talk on Traffic safety about helmets, pedestrian safety and other real life road safety statistics. He also educated the children and staff about cyber-safety.
Distribution of Bicycles to SSLC toppers
The top 3 students of the 2022 SSLC exams from Jyothipura school were given Bicycles.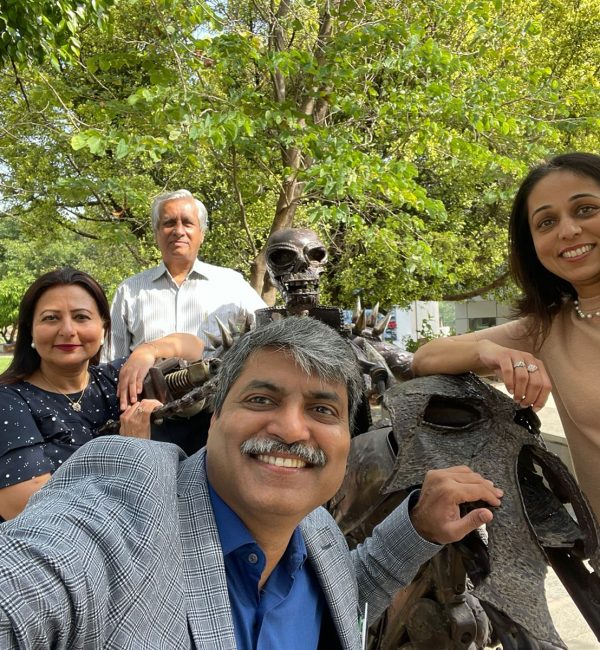 Drishti - District Training Assembly
The incoming Office bearers team had an Excellent training session at the District Training assembly.
Incoming team 2022-23:
President : Rtn Yogita Mehtani

Club Secretary : Rtn Anita Vaishnav

Treasurer : Rtn Deepak Mahindra
Incoming District team 2022-23:
Assistant Governor : Charter President Rtn Sanjay Agarwal
Bangalore Cyclothon 2022
We organized this event with an objective of Raising funds for the Education of Underprivileged Kids, thus the theme is "Uniting Cyclists for a cause". Proceeds for this event will go for upgrading the Jyothipura government school that we have adopted. The objective is to convert this school to a Model Government School, so that students from not so privileged backgrounds can have the best education.
Pulse Polio camp
Rotary Shantiniketan along with Govt PHC organized a pulse polio camp for the resident kids. Over 135 kids got their Polio immunization doses.
Blood Donation camp
We conducted a Blood donation camp in Prestige Shantiniketan. 62 residents and staff donated blood.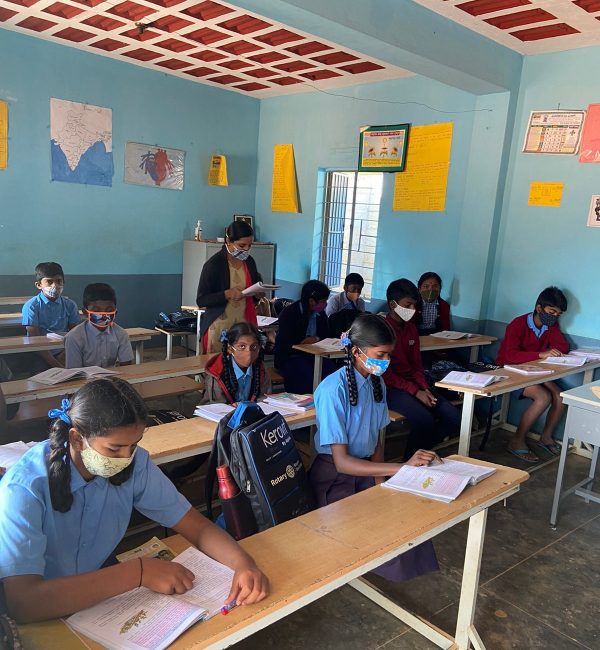 English teacher appointed
We appointed an english teacher so as to improve practical english knowledge among the students.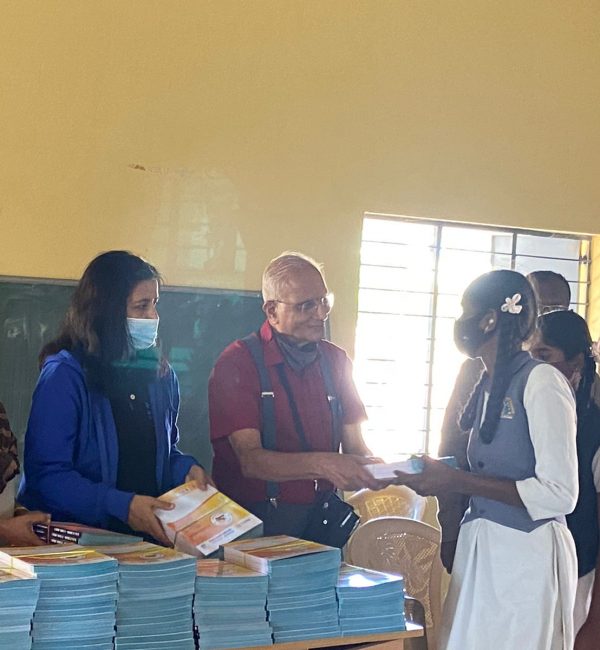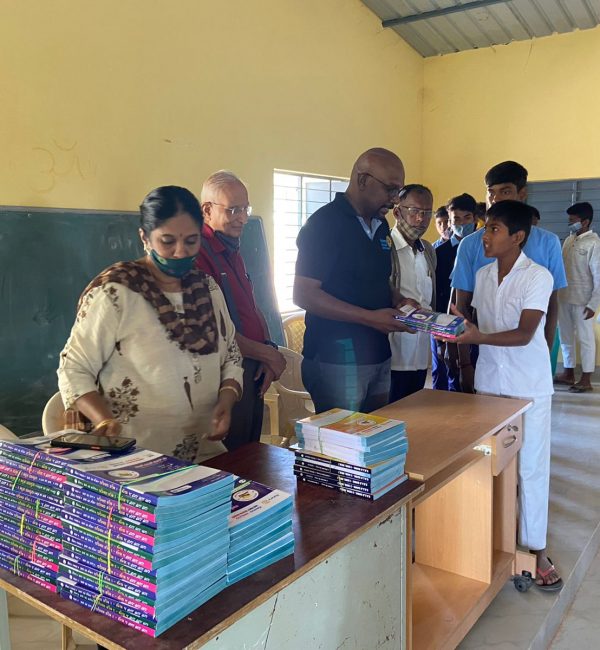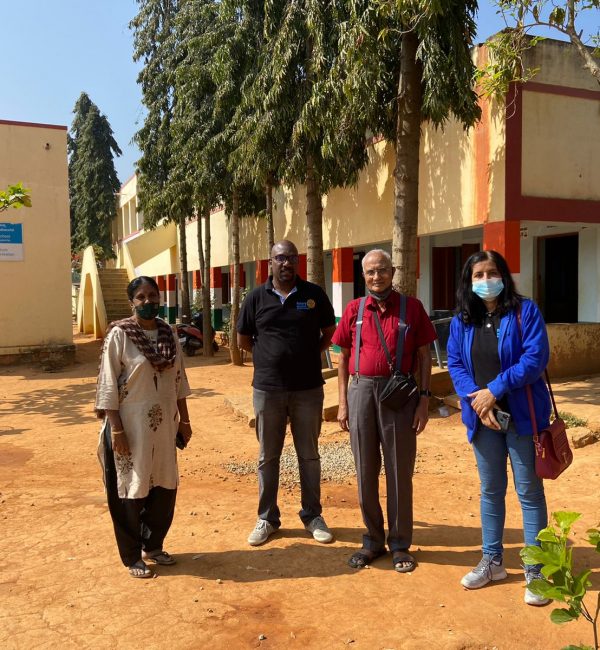 Guide Books for 10th Std
We distributed Guide books for the 10th standard students who are preparing for the public exams.
Notebooks and School Bags for Jyothipura Students
We distributed Notebooks and school bags for all the students of our Jyothipura school. Bags were partially sponsored by Kerovit.
Printer for Kannamangala school
A printer was deonated to Kannamangala school to for helping the teach improve quality of education.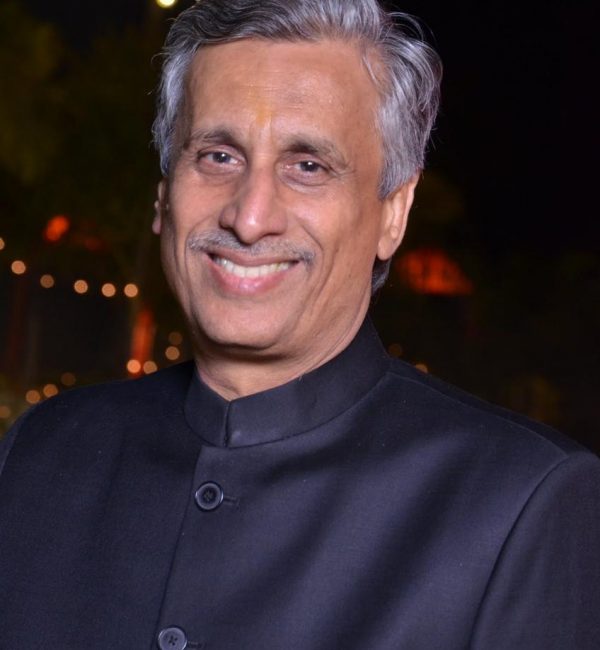 Welcoming our New member Deepak Mahendra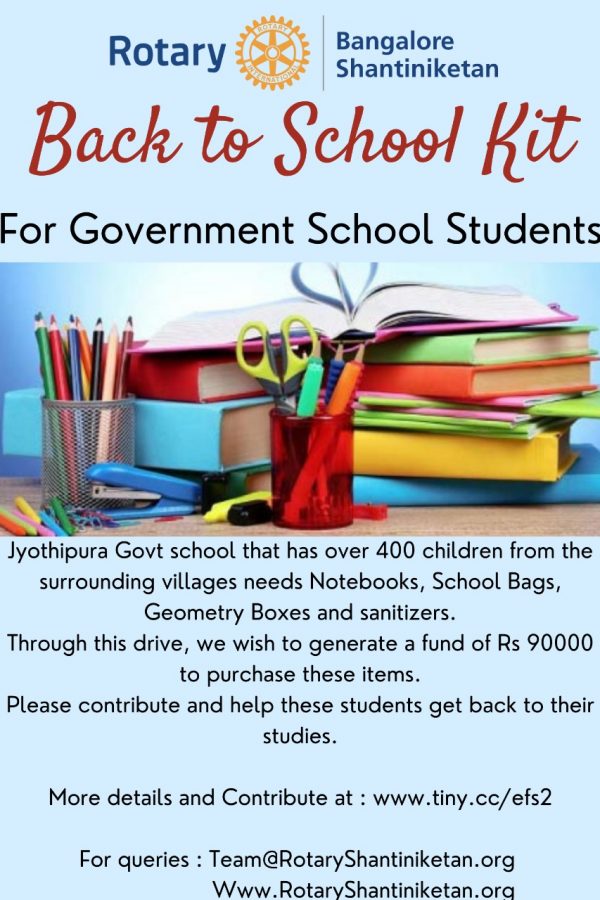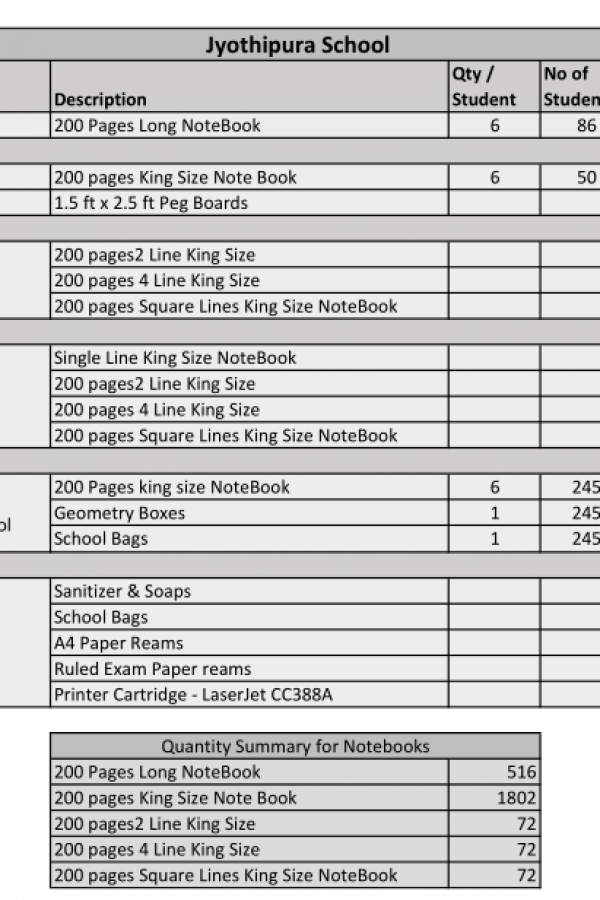 Back to School kits
Rotary Shantiniketan has adopted the Jyothipura Govt school which educates over 400 kids from the surrounding villages.

The pandemic has devastated the finances of many of the parents, and they really can't afford to buy even the essential notebooks for educating their kids.

After discussions with the school teachers and the Village committee, the following is the list of items required for the students, for this academic year.

Kindly contribute and help the kids get quality education.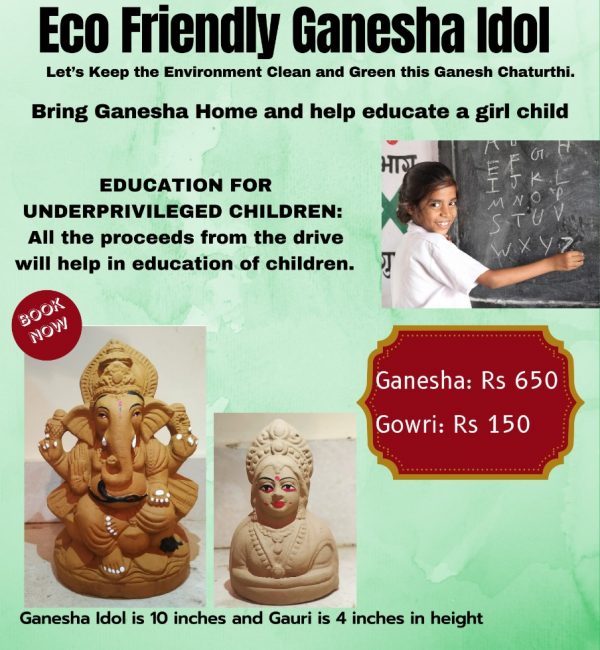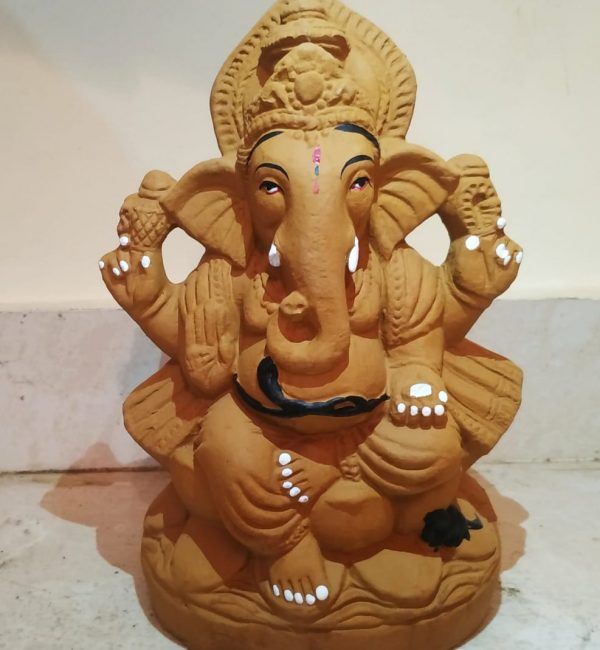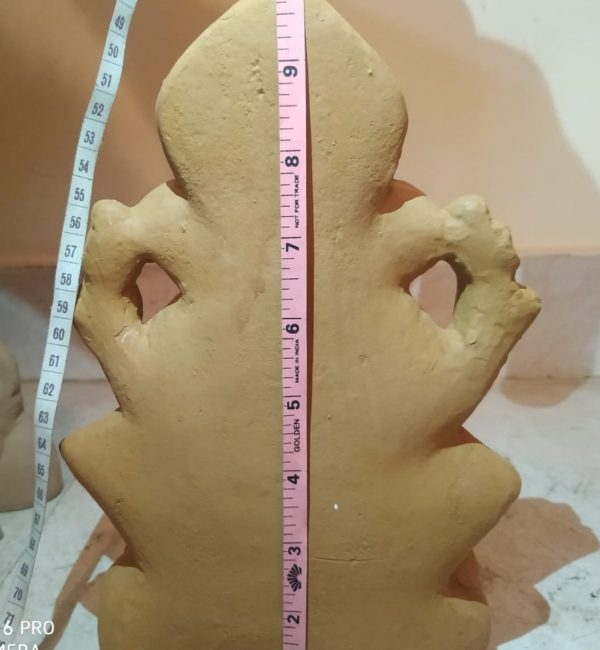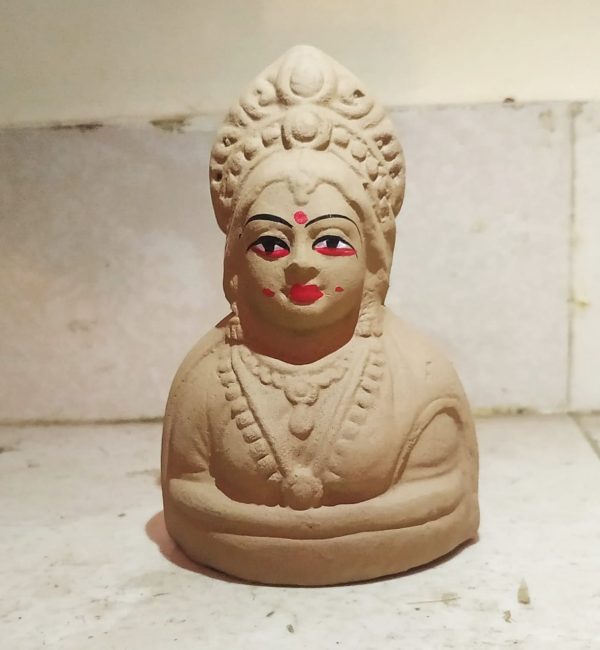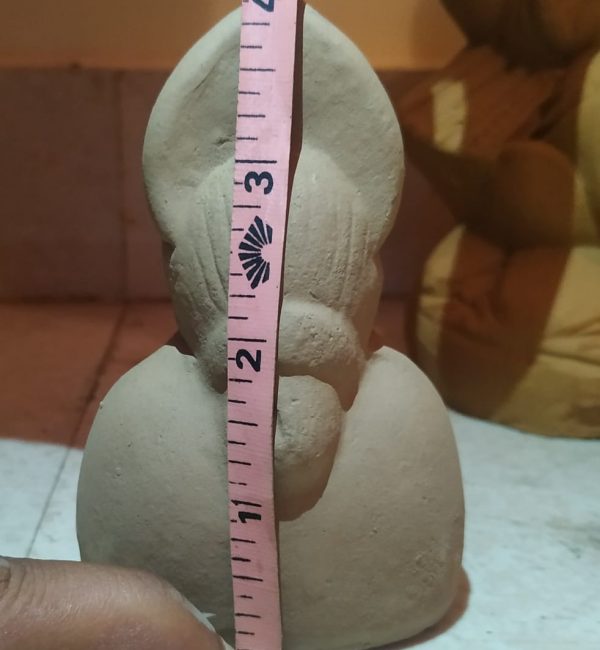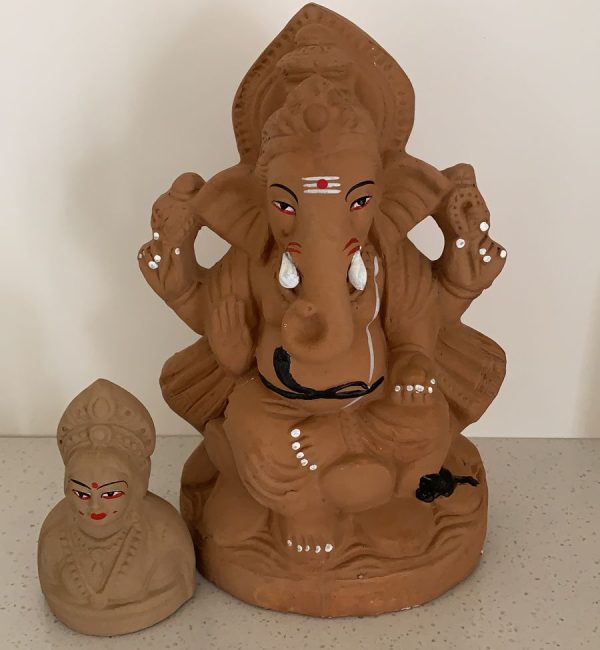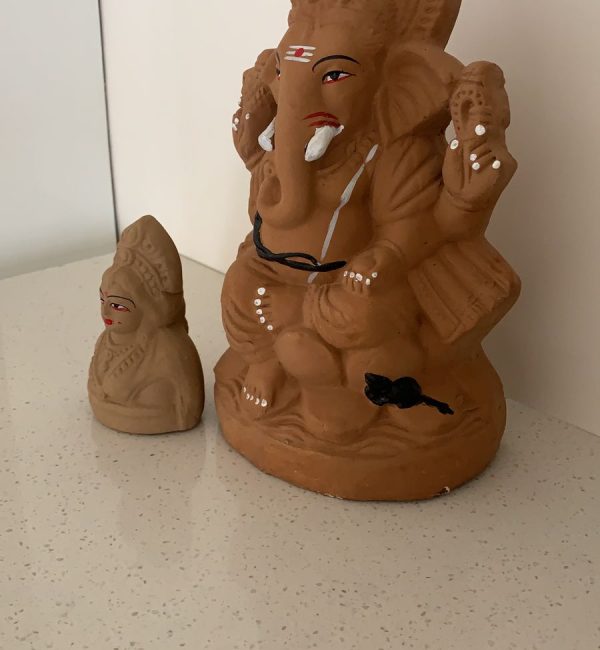 Eco Ganesha and Gauri Fundraiser
Celebrate Ganeshotsav with Ecological Ganesha and Gauri idols, and support Childrens' Education at the same time.

The Eco Ganesha idol is 10 inches in height, and the Eco Gauri idol is 4 inches in height. Both are made of Clay & soil mix, mixed with seeds. No chemicals are used in the making. Minimal eco-friendly painting is applied so that it easily disintegrates when soaked in water.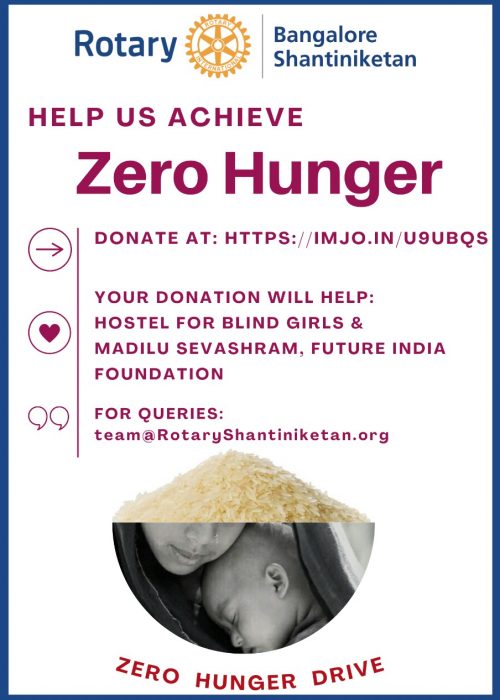 Rotary Zero Hunger
We supply rice every month to these 2 beneficiaries currently.
1. Sai sadhana Free hostel for Blind girls
This is a well managed hostel for 60 blind girls. They teach the children, train and empower them. They print and brail books.
2. Madilu Sevashrama
This is an orphanage for boys and girls run by 4 friends. Currently the strength of the hostel is 30 kids and they are planning to shelter more children who recently lost their parents to covid. They have plans to enhance the capacity and facilities of the ashram to accommodate new entries. Children there are being educated through online class these days.
Thanks for all your support. We have received enough funds to support these 2 beneficiaries and will continue to supply 100 Kgs of Rice per month till July 2022.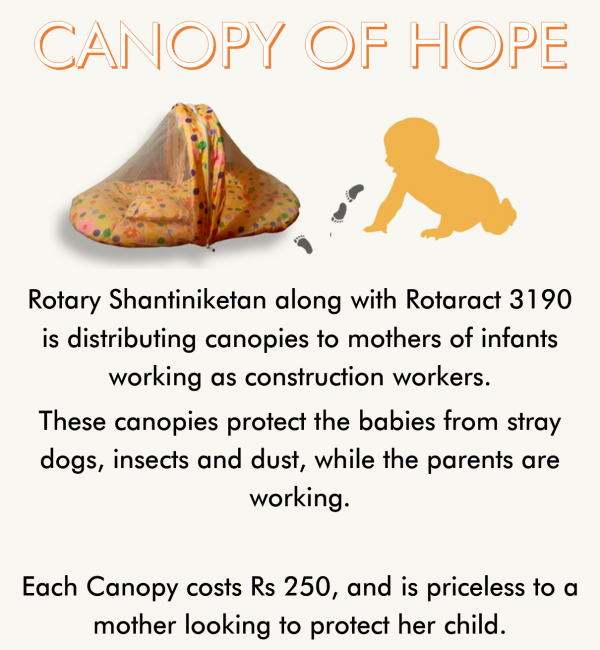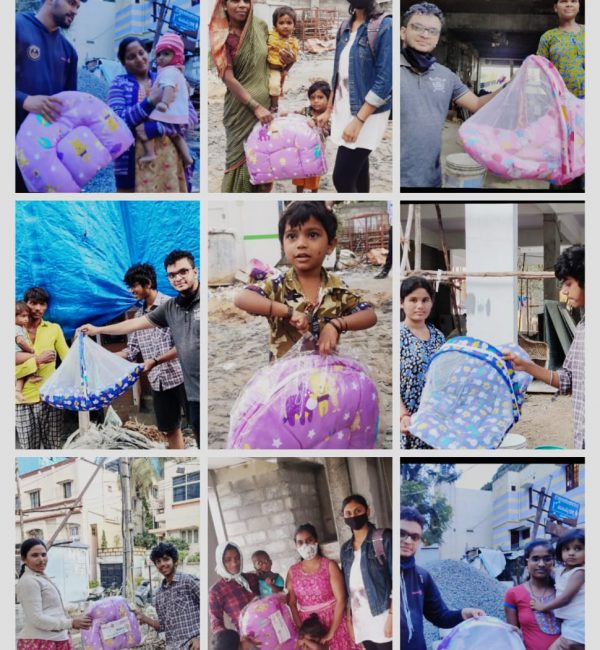 Canopy of Hope
Have you ever wondered how parents toiling at construction sites manage to care for their infant children? Sadly, they do not have a safe place to leave the children at home and end up carrying them to work. While the parents toil with the brick & mortar, the infant is often found sleeping under a tree near the construction site. Needless to say, the child is vulnerable to the vagaries of the weather, stray dogs and insects.

Rotary Shantiniketan along with Rotaract 3190 has devised an initiative, "Canopy of Hope" aiming to provide a handy canopy which these parents could use to shelter their children at the construction site.

Let's join hands and provide as many shelters as possible !

Each canopy costs Rs 250, and is priceless to a mother looking to protect her child.
SVG & PSN Blood Camps
Collected a total of 145 units. 55 of them going directly to "Indira Gandhi Institute Of Child Health" for children after testing.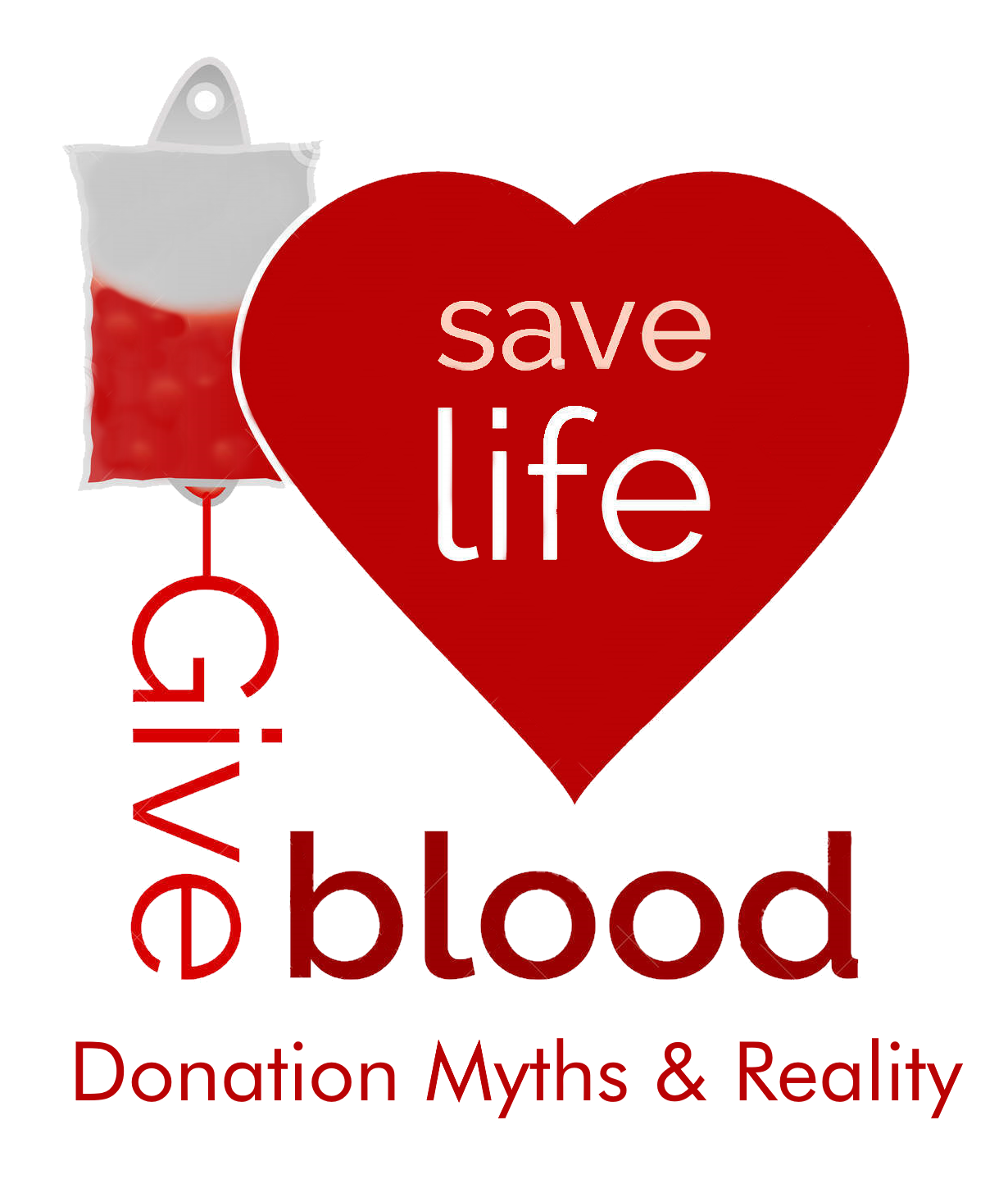 Blood donation - Myths & Reality
One unit of blood donated can save 3 lives.

We had invited Dr. Narasimha Swamy from the Rotary TTK Blood Bank to dispel some myths surrounding blood donations and answer your questions.

Installation Ceremony
The team for Rotary Year 2021-22 was installed by DGE Rtn. Jeetendra Aneja

President : Smitha Ashok
Secretary : Yogita Mehtani
President Elect & Treasurer : Akash Agarwal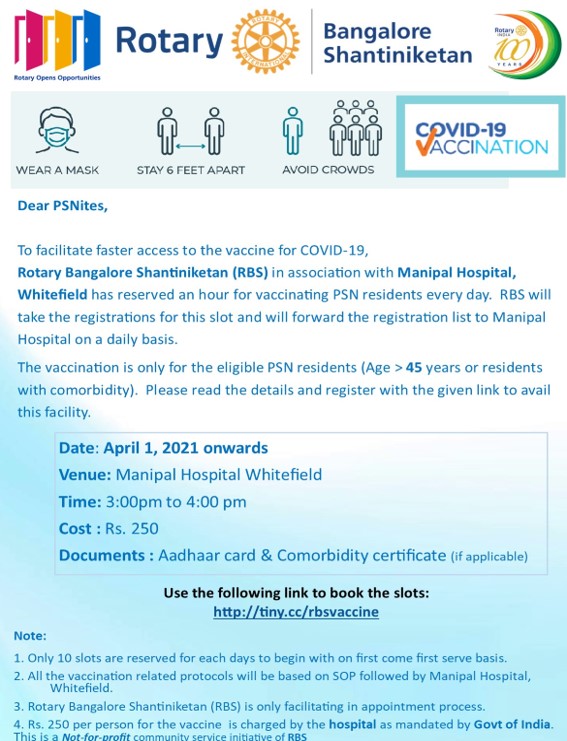 COVID vaccination assistance
We joined hands with Manipal Hospital, Whitefield to secure a dedicated slot for those who find it hard to secure slot using technology and apps. The dedicated hour also reduced the waiting time for beneficiaries as the time spent in the hospital was minimum. Approximately 300 citizens took advantage of this facility
SVG & PSN Blood Camps
The Raging Covid Situation in Bangalore was not the deterrent for our club to organize three blood donation camps when the city was facing acute shortage of blood. Our communities responded with great enthusiasm and donated 120 unit of bloods across all three camps.
Sweaters Notebooks and Waterbottles for School kids
Our club Provided essentials worth 1.2 lakhs to primary school children. Supplies included sweaters, notebooks, water bottles and also sanitization related materials.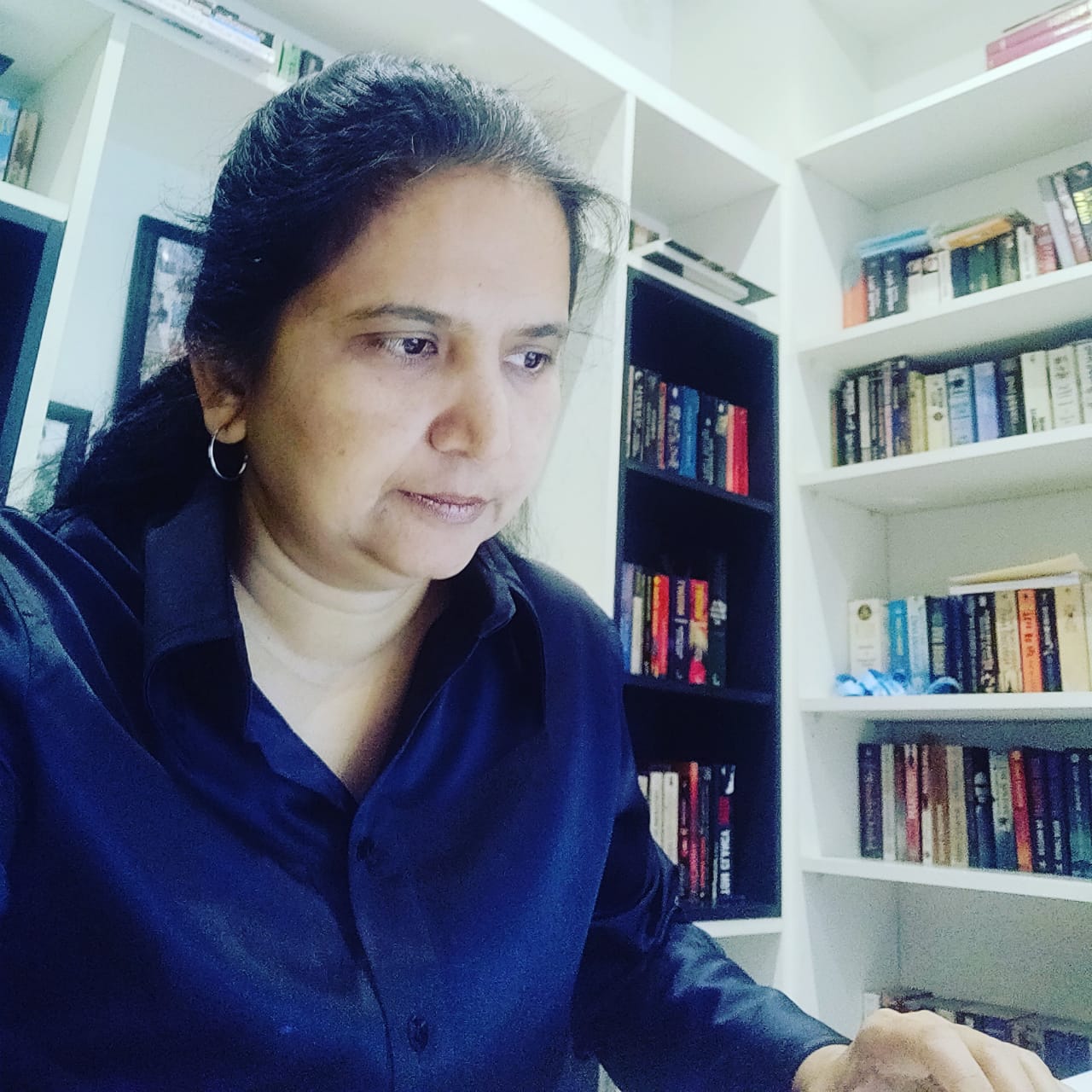 Welcoming our New Member Shubhra Mishra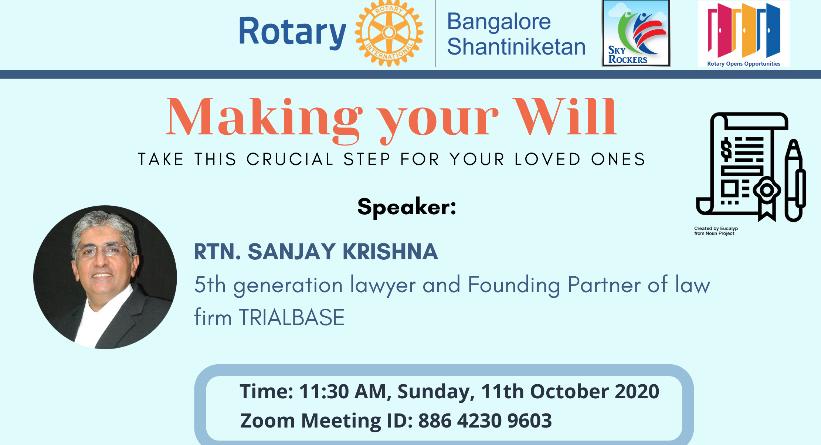 Making a Will
Open Forum Speaker meet on a very important topic – " Making your Will " by PP Rtn. Sanjay Krihna of Rotary RMV

For this "Chai-Pe-Charcha" we got an excellent response & feedback from community.
COVID awareness drawing competition
We had organized a Drawing Competition for the community children. The winners of the competition were awarded with Set of educational books. It was a good change for the kids who were stuck indoors for a long time.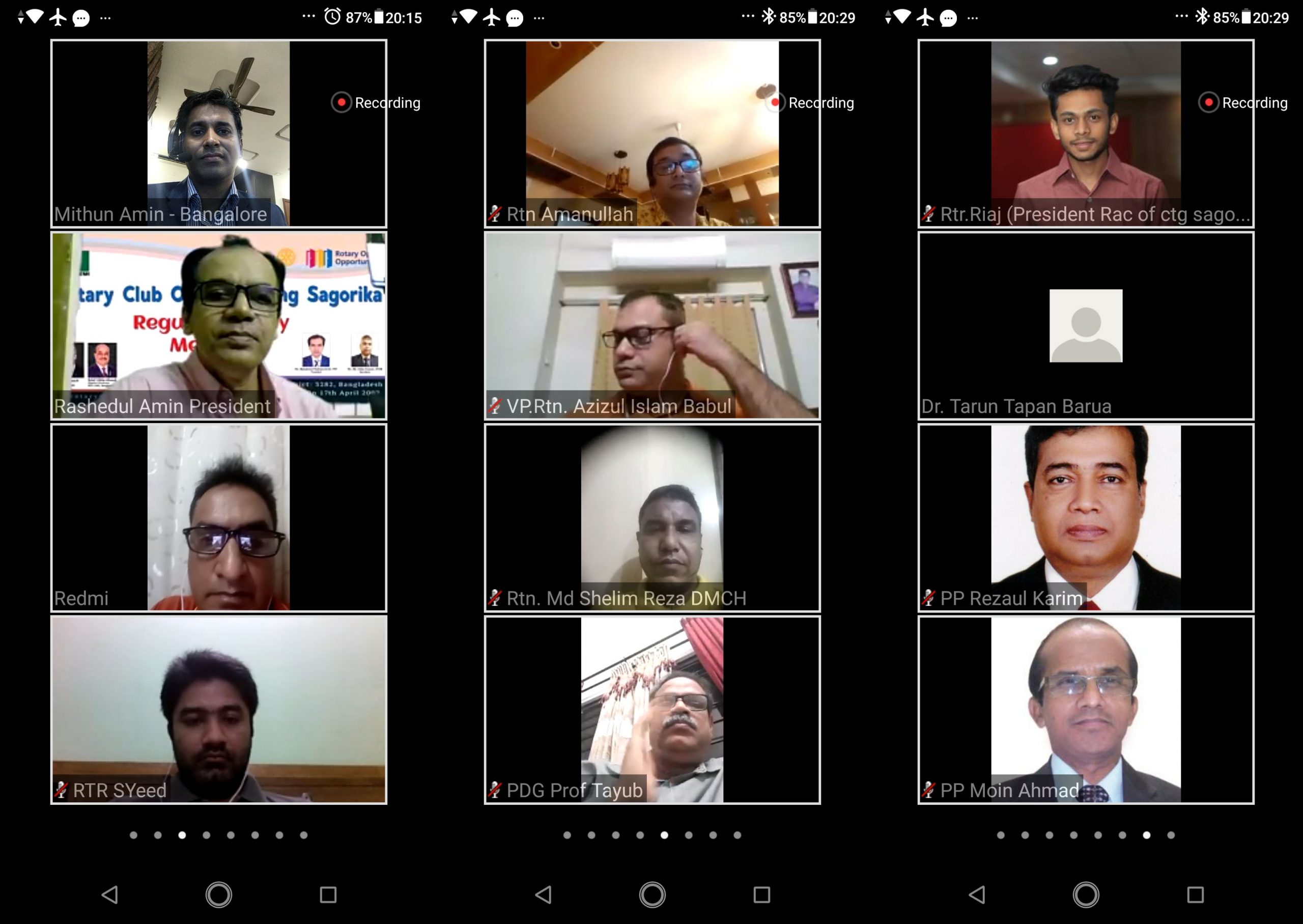 International meeting with Rotary Club Chittagong Sagorika Bangladesh
Our International service chairman Mithun joined a meeting at Rotary Club Chittagong Sagorika in Bangladesh and made some new friends. Looking forward to working together with them for future projects.

International Fellowship of Motorcycling Rotarians Ride
President Sunil Jain from our club is part of the International Fellowship of Motorcycling Rotarians(IFMR), and enjoys going on Motorcycle rides.
IFMR-Bangalore members meet every first Sunday of the month and ride out for a breakfast meet. There is a fairly large participation with 36 members from 14 Rotary clubs.
About IFMR
About Other Rotary Fellowship Groups
PSN & SVG E-Waste collection Drive
More then half-a-ton of E-Waste was collected across 2 drives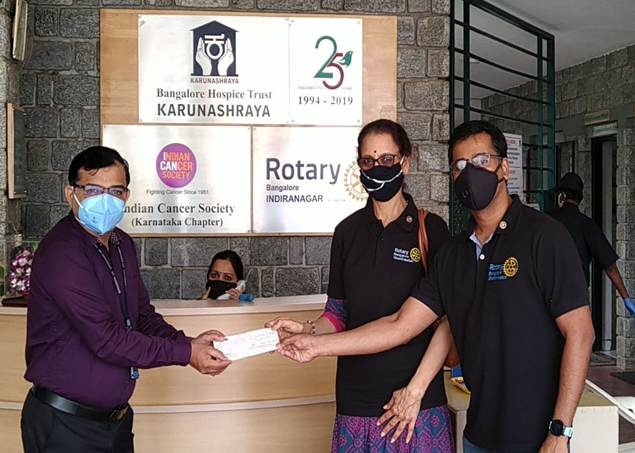 Supporting Karunashraya
Our Club Members generously donated a total of Rs 1.71 lakhs to Karunashraya Trust. The leading donor for this cause was Rtn. Anitha Reddy and her daughter.
Karunashraya – literally meaning "abode of compassion"- is a joint project of "Indian Cancer Society" (Karnataka Chapter) and "Rotary Bangalore Indiranagar". Karunashraya provides free-of-cost quality palliative care to advanced stage cancer patients who are beyond curative medical treatment. This is one of the Flagship projects of our Rotary district, and is a shining example of Rotary's teamwork with funding from the "Health, Hunger & Humanity – 3H" Global Grant in partnership with Rotary Club of Farringdon and Rotary International District 1090
More History :
SEVA – Karunashraya (Special Edition).pdf
Visit
https://karunashraya.org/
for more info.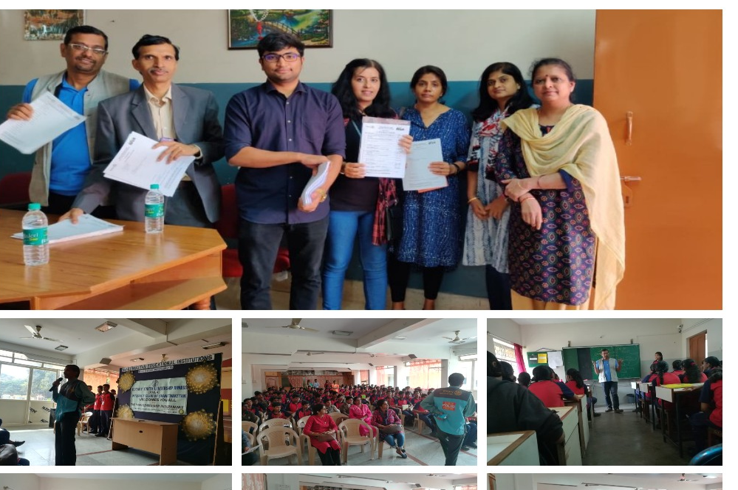 RYLA Train-the-Trainer workshop
3rd Installation ceremony for Rotary Year 2020-21
Our 3rd President Rtn. Sunil Jain was installed in a Virtual ceremony. The Installing officer was District Governor Elect Rtn. Fazal Mahmood.

Office Bearers:
President : Rtn. Sunil Jain
Secretary : Rtn. Yogita Mehtani
Treasurer : Rtn. Bimal Gupta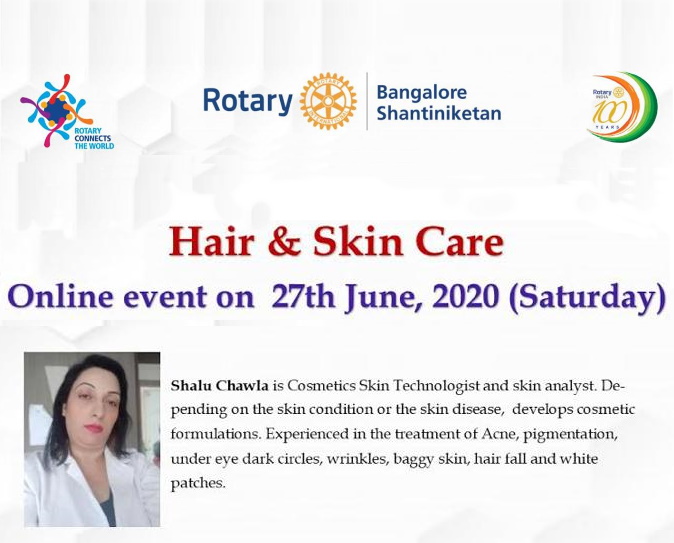 Talk on Skin and hair care by a Cosmetics Scientist
Dr Shalu Chawla, who is a Cosmetics skin technologist and skin analyst gave an enlighting talk on Hair and skin care. Dr Shalu creates custom cosmetic formulations based on skin condition. This was our first Virtual knowledge sharing session after the lockdown, and was attended by a wide audience from far and wide.
COVID lockdown relief efforts
The Coronavirus lock-down had badly affected daily wage workers, cart vendors and lots more such people. Many people are starving because they do not have a daily source of income. Along with with Rotary Metro and SME OneSource Make-In-India Foundation (NGO), we arranged for Good quality, Essential grocery kits. We distributed a total of 1020 kits totalling to over Rs 5L . Half of the Funds were contributed by the Club Members, and half by residents of PSN and SVG. This was an excellent example of team work across multiple Rotary clubs. Some contributed funds, some worked on the crowdsourcing platform, a member from another club had contact with a Rural food grains packing unit and arranged for the grains. A few clubs joined together and identified genuine beneficiaries, another Rotary member's children digitized beneficiaries details and gave us tracking reports. You can view the timeline here :
https://sites.google.com/view/sponsor-rotary-grocery-kits/home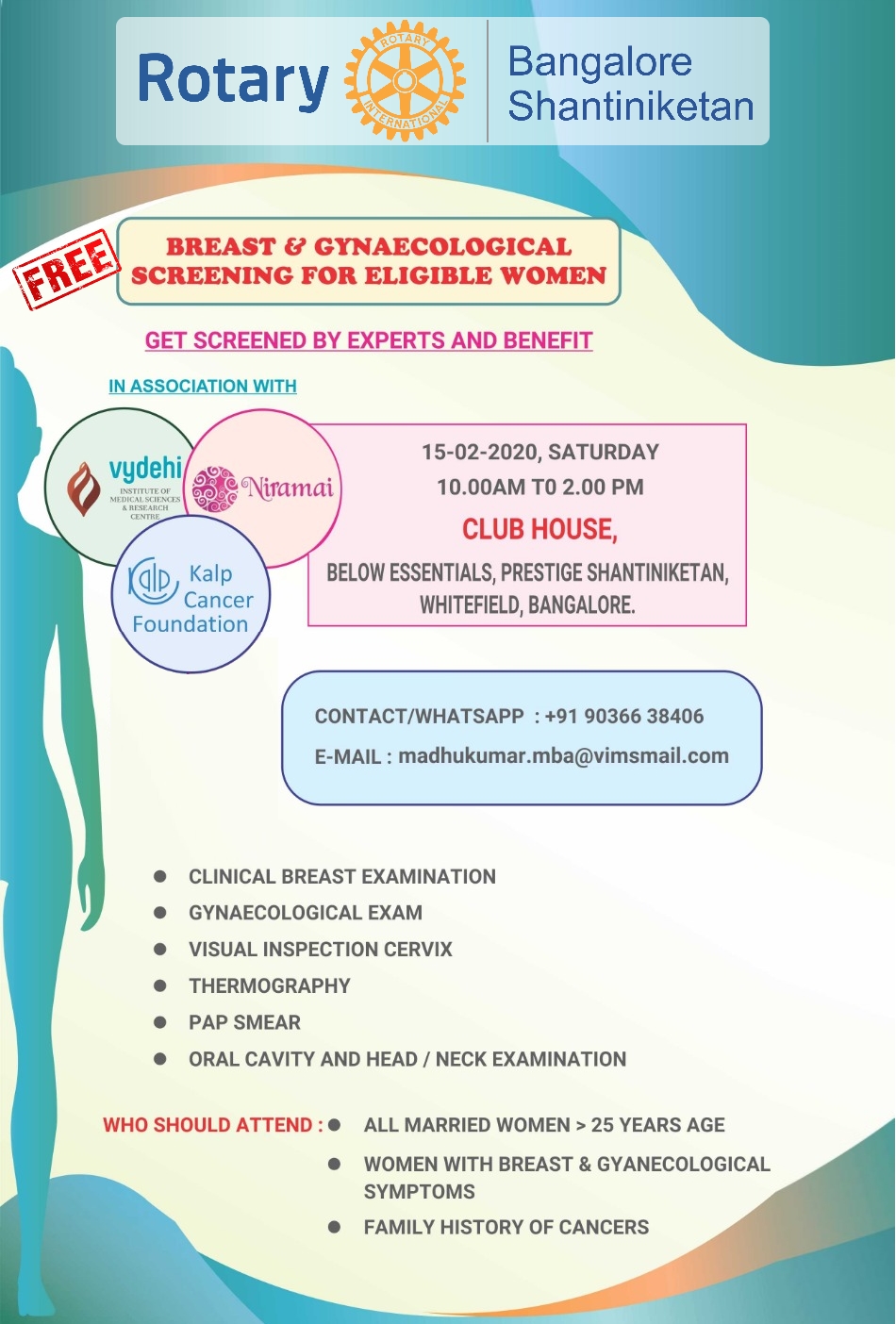 Cancer Screening camp
We conducted a cancer screening camp for residents and staff of PSN. 165 cases were screened. 6 cases went on for further investigation, but fortunately no positive diagnosis was found.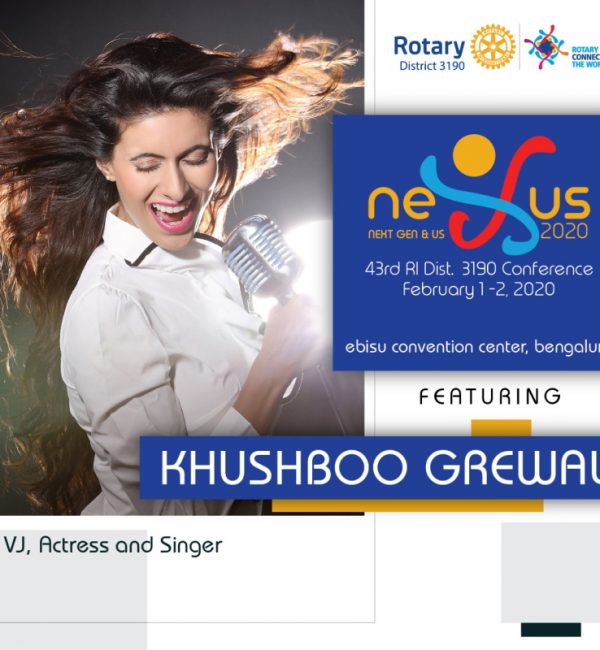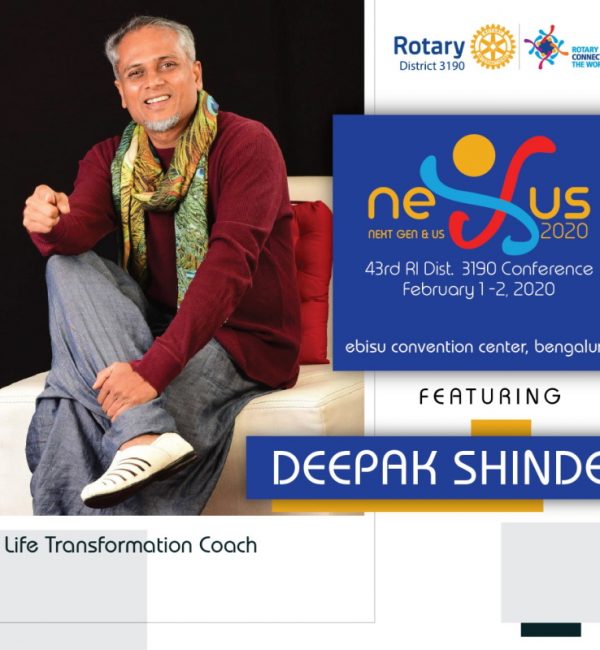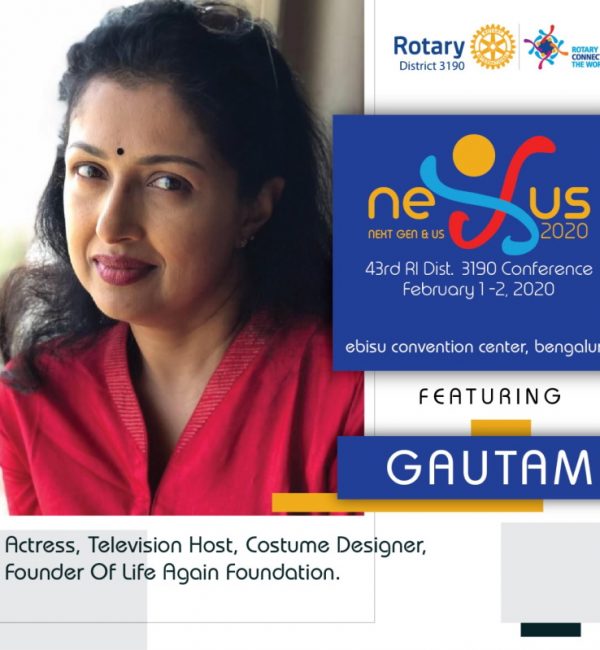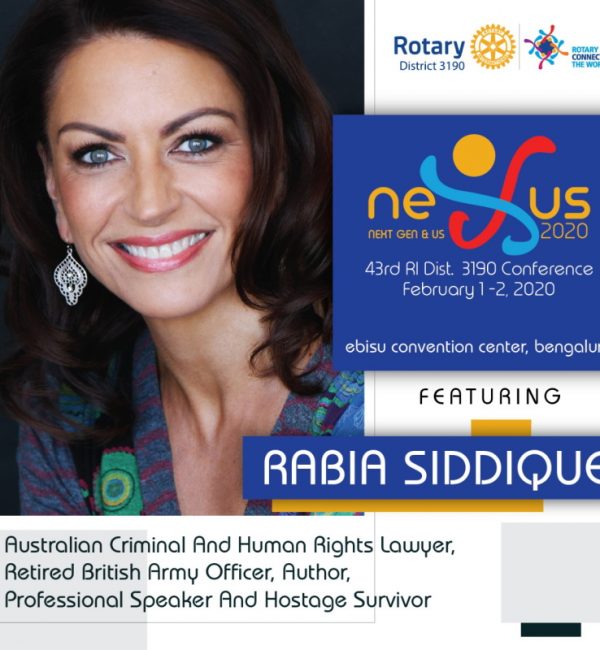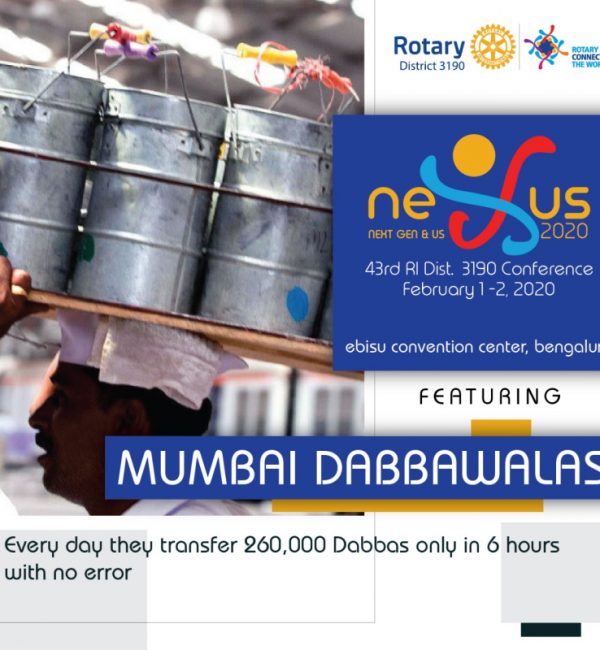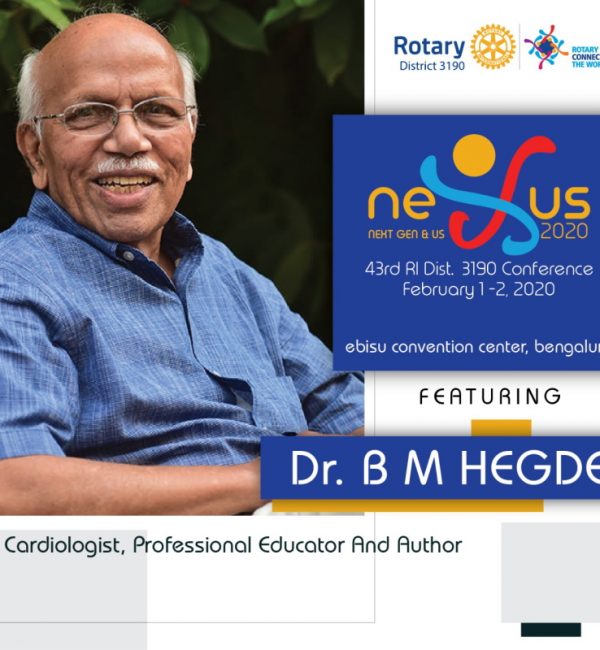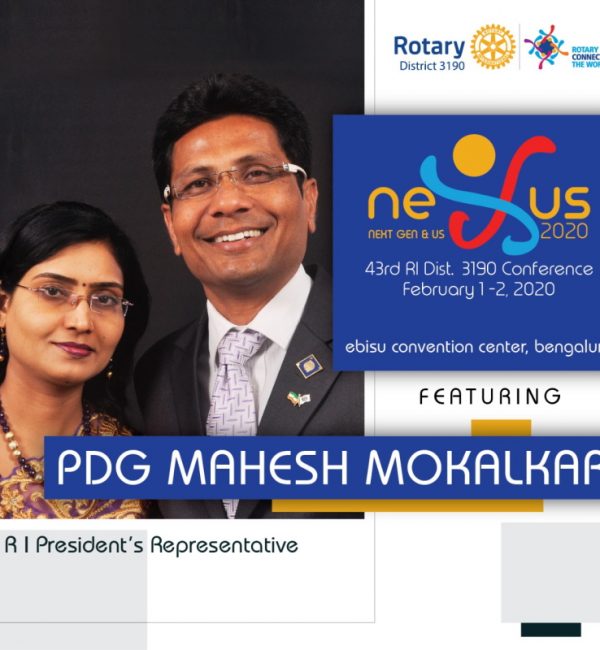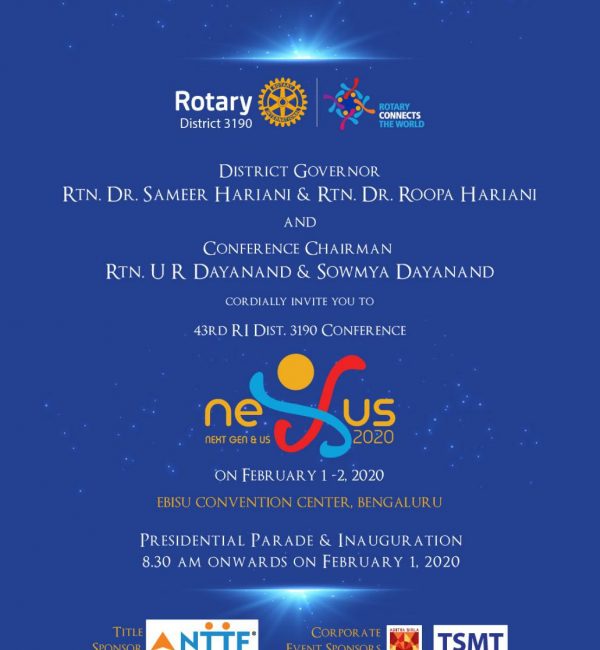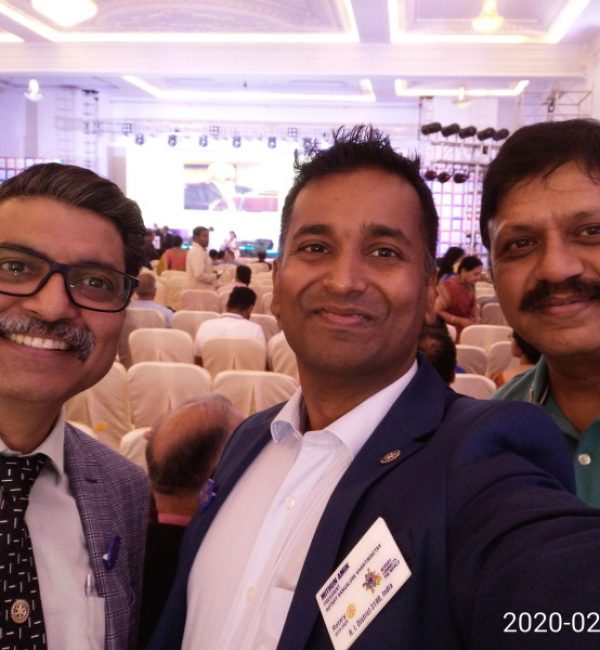 RI District 3190 Conference - Nexus
The 43rd yearly RI District 3190 conference "Nexus" was held at Ebisu convention hall and was a grand event. 1500 members from all the Rotary clubs in our district came together for 2 days of Knowledge Sharing, Networking and fun. It was an enlightening experience to learn about various projects done in our district and listen to diverse topics from various personalities in different lines of service.
English lessons for our Primary school kids
We had appointed an English teacher for the primary school. Kids who learnt English for the first time in their lives wrote us reports of their educational trip in their own words. We believe that it is very important to be imparting communication skills early on in school.
Cancer awareness talk
Along with Pink Hope Connect, we conducted a program to help bring awareness through education on cancer prevention, preventable cancer risk factors, benefits of early diagnosis and availability of screening facilities. This session was beneficial to everyone including patients undergoing treatment or completed treatment and caregivers and patient's family members and support volunteers.

We also had an interactive session with members from the Pinky Hope support Group, sharing their journey through cancer and Q n A
School Educational Trips
We sent our Jyothipura school children on an Educational day trip to Kolar to The diary there and KGF water filter. They also visited Antara Gangai, Someshwara temple, Srinivasapura kuruda malai and Muruga Malai.

The Club sponsored English teacher guided the kids to make trip reports in English. It was heart warming to listen to their excitement about the trip.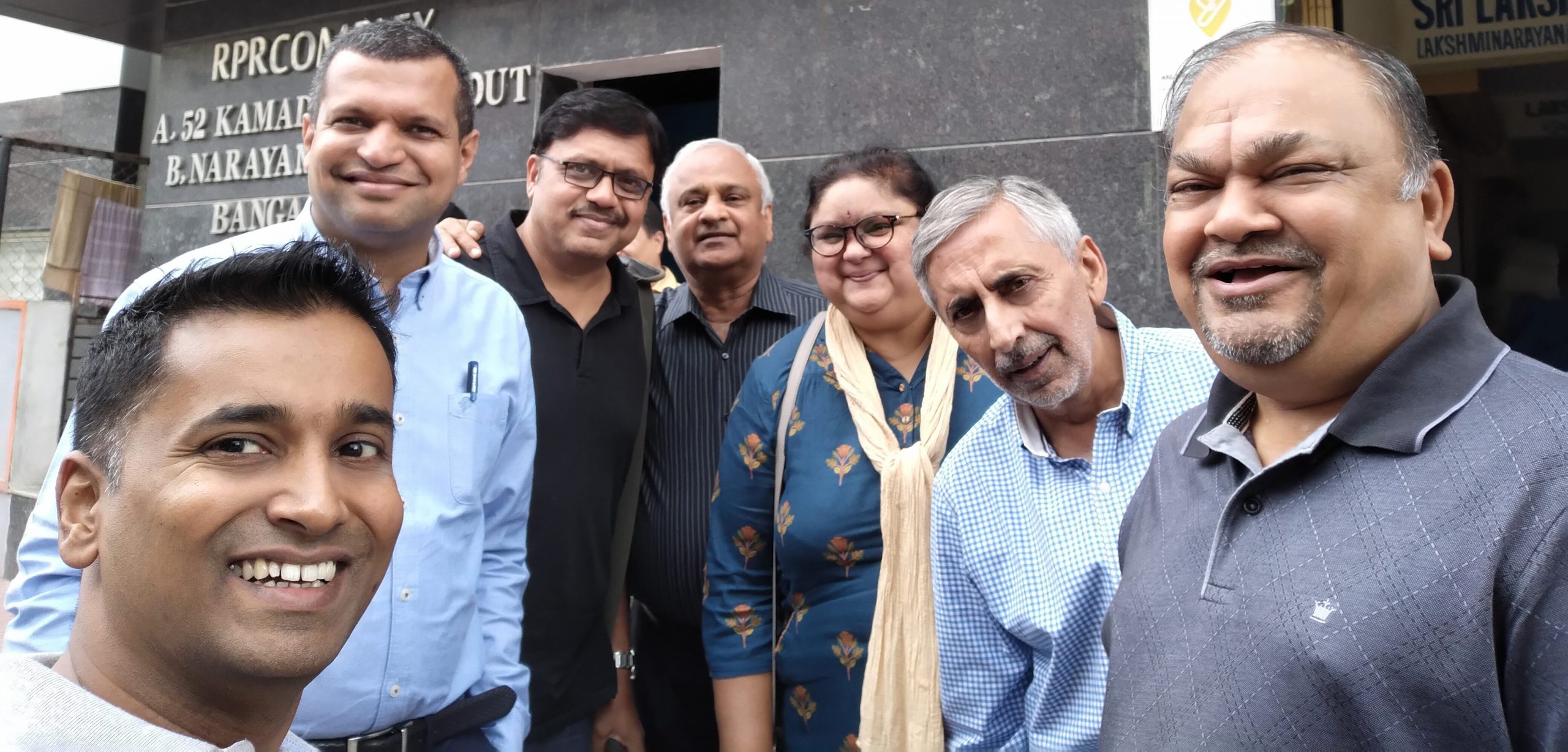 Rotary Shantiniketan Trust Formation
We registered our own trust – "Rotary Bangalore Shantiniketan Charitable Trust" to support the club in executing projects. In the long run, we should be able to get 80G exception and CSR funds, for our service projects.
Chair Yoga session
Renowned Yoga instructor – Maya Thakur Parmar conducted a session of Chair yoga at PSN. This is a gentle form of yoga and can be done even into our 90s. Regular practice can rid the body of ailments like diabetes, thyroid, hypertension etc. It was well received, and over 100 residents participated in the live practice session.

2nd Installation Ceremony
The 2nd Installation ceremony was held at Marriott for the Rotary Year 2019-20.

Installation officer : District Governor Dr. Sameer Hariani
President : Mithun Amin
Secretary : Smitha Ashok
Treasurer : Anitha KamiReddy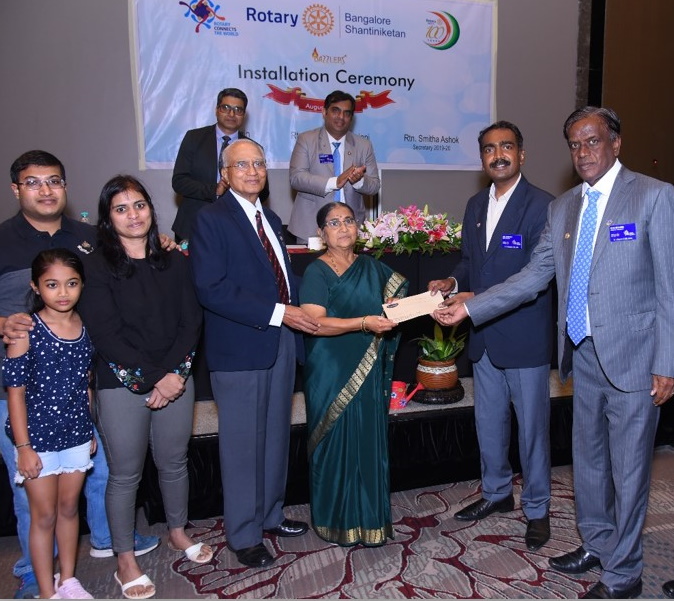 Contribution to 2 Pedriatric heart surgeries
Rtn. MK Rajamane and family contributed for 2 Pedriatric heart surgeries to the
Needy Heart Foundation
. Needy Heart Foundation supports poor heart patients, irrespective of caste, creed, religion or gender, who often suffer a slow painful death without outside help.
Nandi Hills trek
We started the Rotary year 2019-20 with a trek to Nandi Hills. It was a fun trip, and our families enjoyed a lot.
Zion Hills family outing
We had a fun family outing to Zion hills at Kolar. Most of us tried our hand at Golf. "Dog in the Bone" and lots of other memorable games left members yearning for more.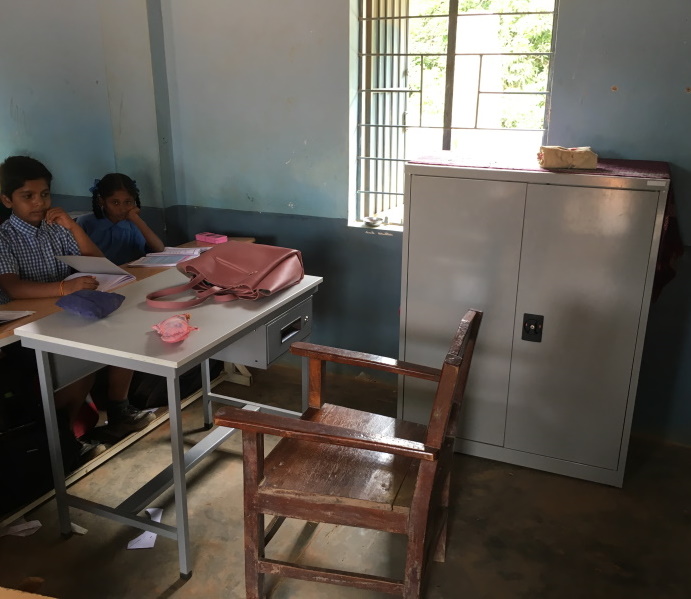 Furniture donation & Internet provision to our Primary School
We donated 6 nos of teacher tables and 6 nos of steel almirahs for each class in the primary school. We also provided 2 nos of steel Almirahs for the library and an internet connection for the computer lab.
Pulse Polio camp
We organize Pulse polio camp every year to immunize childen below the age of 5. Rotary has been working to eradicate polio for more than 35 years. Along with our partners, we have succeeded in bringing down case counts from 350,000 in 1988 to 2 in 2021. Our goal of ridding the world of this disease is closer than ever. We are fortunate to not have polio cases in the country currently. But it's crucial to continue working to keep the country polio-free. If all eradication efforts stopped today, within 10 years, polio could paralyze as many as 200,000 children each year.
More about Rotary's fight against polio
Water purifier for Support Staff @ PSN
We set up 5 Nos. UV water purifiers for the support staff at PSN in association with PSAOWA. Funds were contributed by Senior Citizens Ladies group and a PSN well wisher.
Rotary Plantation drive fundraiser for our School
We did a fundraiser plantation drive to support our Jyothipura School. Around 200 plants were contributed by PSN residents, and the funds so generated were used to fund part of the metal cupboards to keep the childrens school books and notes.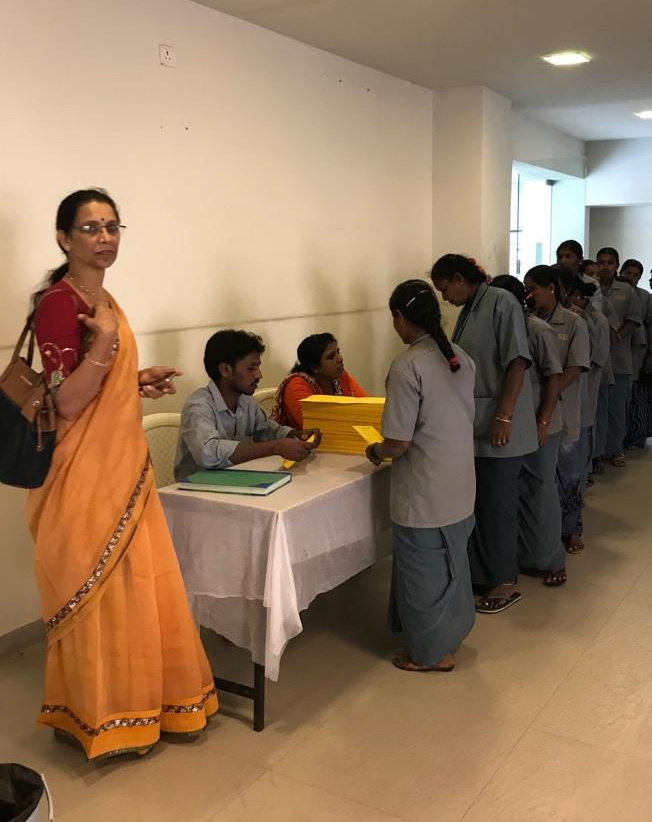 Cancer screening camp @ PSN
We conducted a Cancer screening camp, along with Vydehi cancer center for all the staff of PSN. 79 staff members got themselves screened and fortunately, there were no positive diagnosis.
Rajamane Farmhouse Family Outing
Our first family outing was a fun event. Lots of singing, dancing and games made it a memorable day.
Jyothipura Primary & High School adoption
We adopted the Jyothipura Primary & High school in Jyothipura village. The primary school has 263 children and the high school has about 400 children. Our goal is to make this into a model school in the neighbourhood.
Eco Ganesha fundraiser
Every year, millions of Ganesha Idols made of POP used to be dumped into lakes, ponds and sea. This POP doesn't break down easily, and it just pollutes the environment. Our ECO Ganesha is made of soil, clay and seeds. After Ganeshotsav, pouring water on the idol causes the seeds to germinate and beautiful flower plants to grow. This was our first project to raise funds for Education of children. Thanks to the residents of PSN, this was a super successful drive, and we sold off all our inventory much before Ganeshotsav.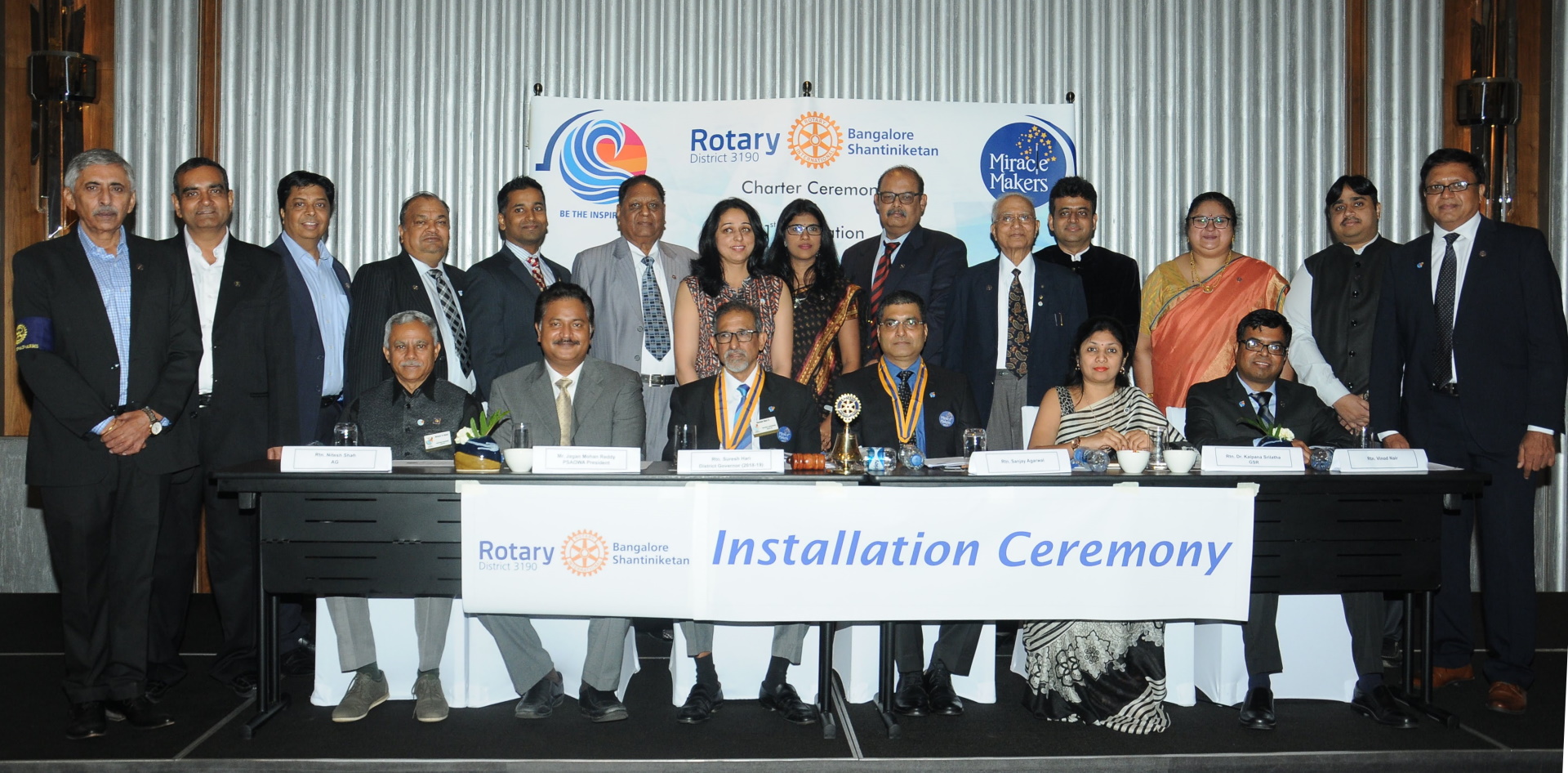 Charter & 1st Installation Ceremony
Our charter and 1st Installation Ceremony was held at The Den.

Installing officer : District Governor Rtn. Suresh Hari
Governor's Special Representative : Rtn Dr. Kalpana Srilalitha

Charter President : Sanjay Agarwal
Secretary : Vinod Nair
Treasurer : Sunil Jain

with a total of 21 charter members
Our club is born
Rotary Bangalore Shantiniketan's Charter certificate was Signed on the 29 Jun 2018, by District Governor Rtn Asha Prasannakumar.

Rtn. Dr Kalpana Srilalitha envisaged our club and is the GSR of the club guiding us through every step of the way.
Charter President Sanjay Agarwal had a big job learning everything from the scratch, and also executing quickly.

Luckily we have senior Rotarians Rtn. Rajamane, Rtn. Rajiv and Rtn Bimal with 20+ years of Rotary Experence. We start taking baby steps to create a difference in the community around us.