Computers Donated to Kadukodi Traffic Police Station
Rotary Shantiniketan along with Acer Computers donated one Desktop and one Laptop to the Kadukodi Traffic Police Station.
The computers help with effective management of the cops body cameras and complaints recording in the Police database. We are very thankful to Acer for their immense support in this initiative for public good.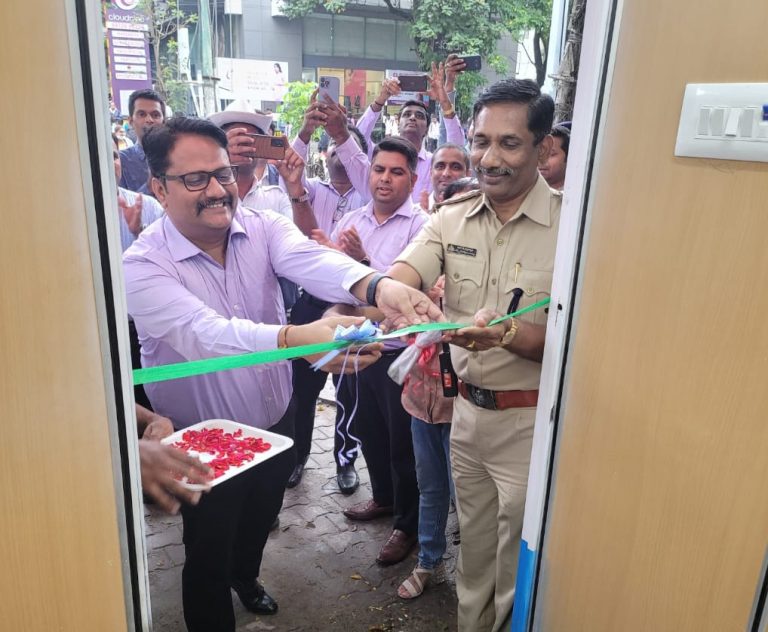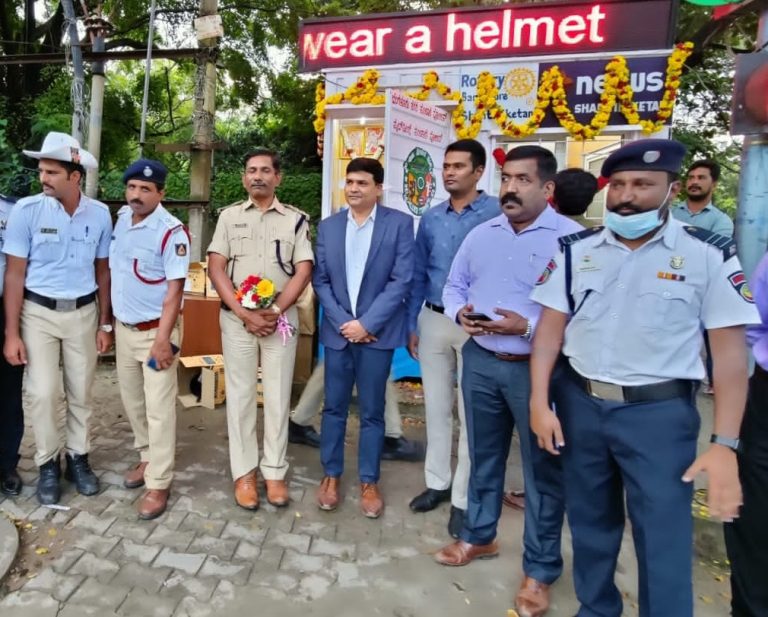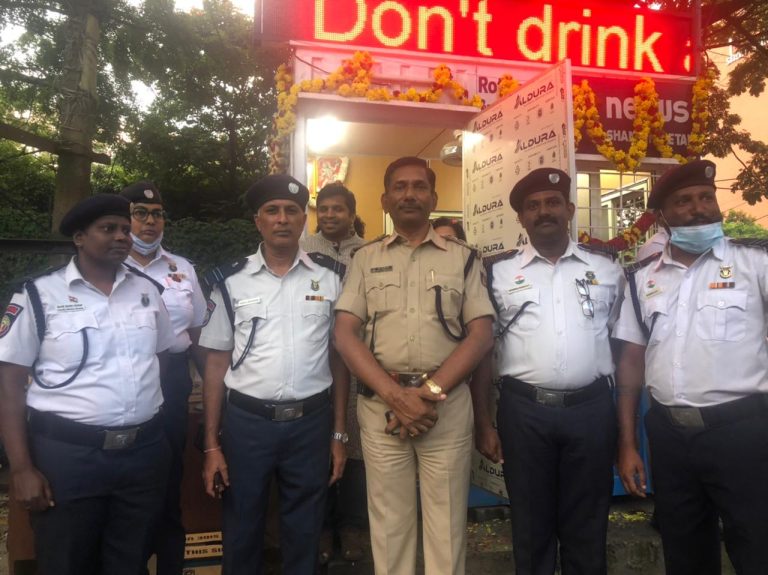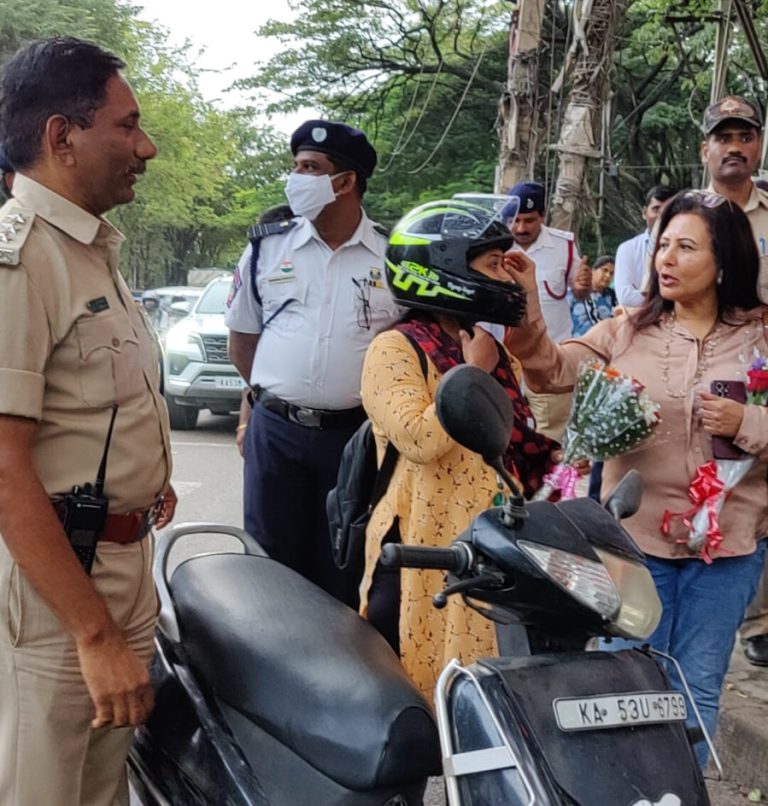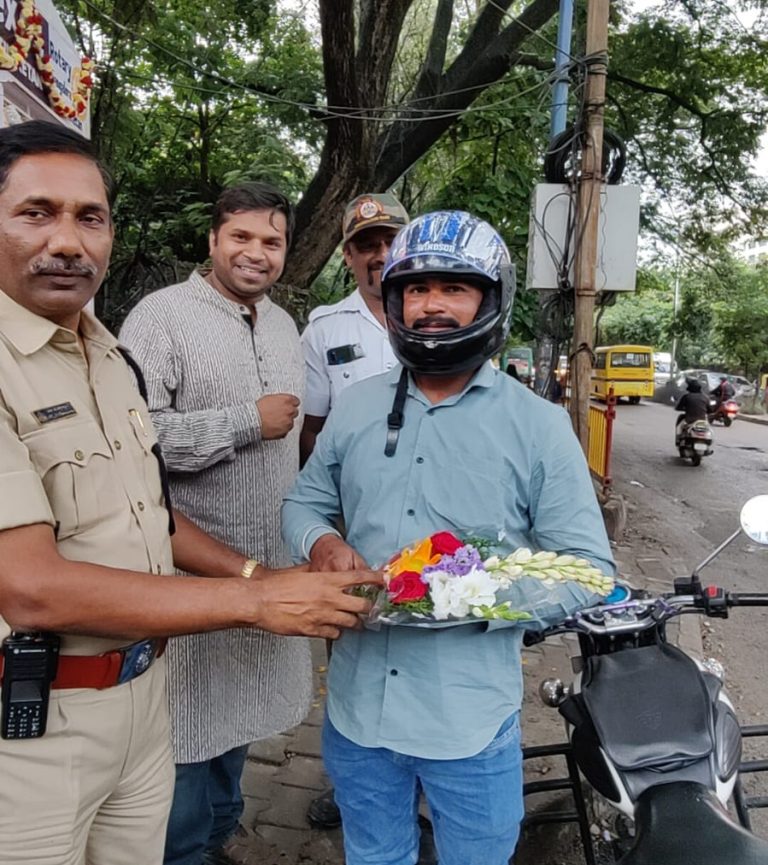 Traffic Police Kiosk and Helmet distribution
Nexus Shantiniketan Mall along with Rotary Shantiniketan setup a Kiosk for Traffic police at the Shantiniketan Junction. Mr Manoj Singh from Nexus Shantiniketan Mall and ACP Mr Tippeswami H J of the Whitefield Traffic Subdivision innaugurated the kiosk.
Free helmets were distributed to 2 Wheeler Riders who were not wearing safe helmets. They were also advised on the importance of wearing helmets.
We are grateful to Nexus Shantiniketan Mall for helping us by Sponsoring the Kiosk, Traffic SI Mr Harish and Traffic wardens for coordinating and ensuring correct installation of the kiosk.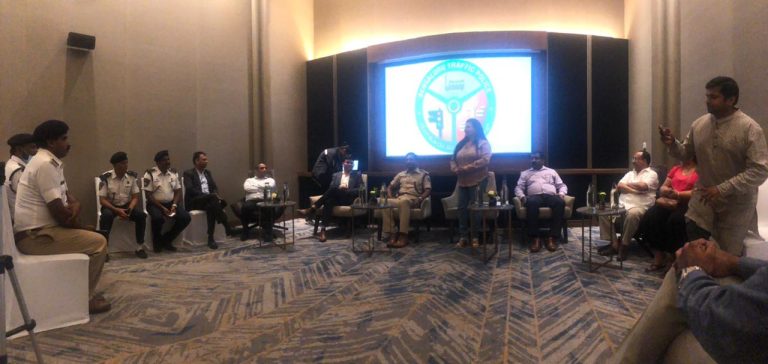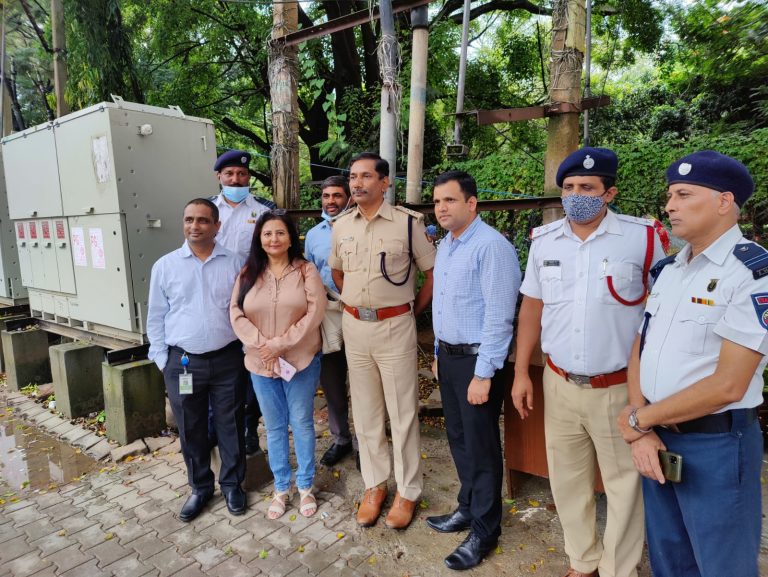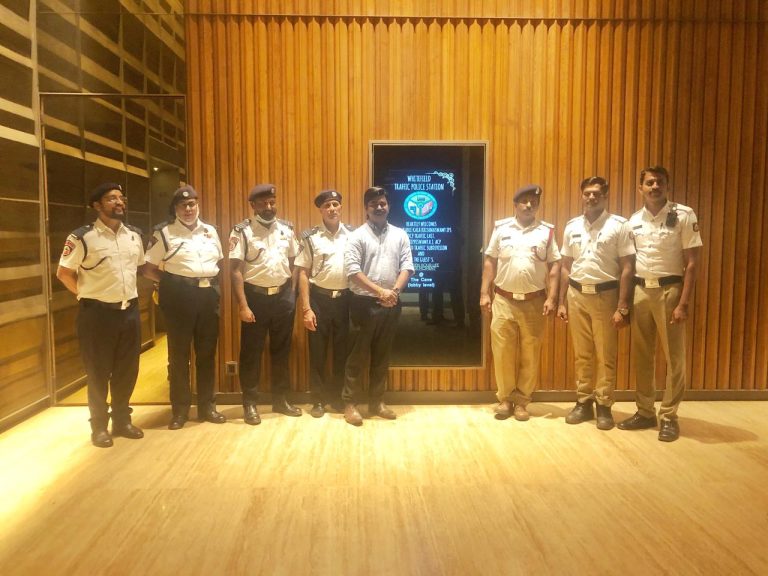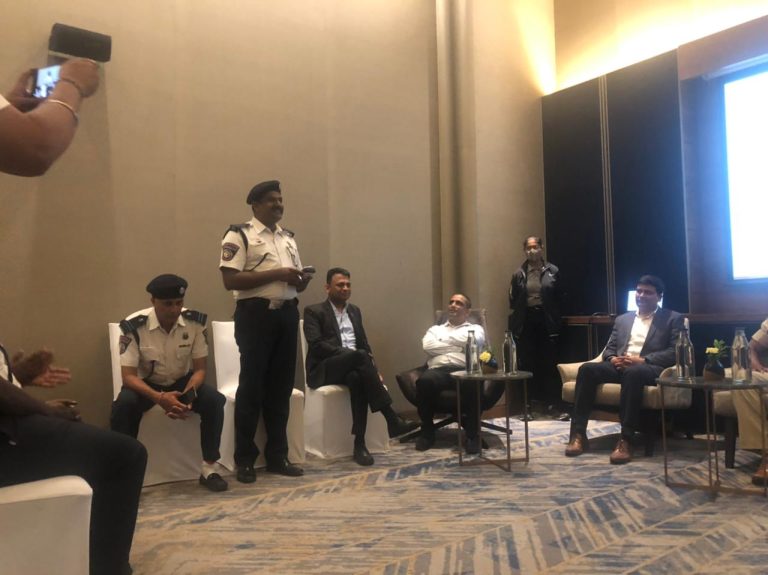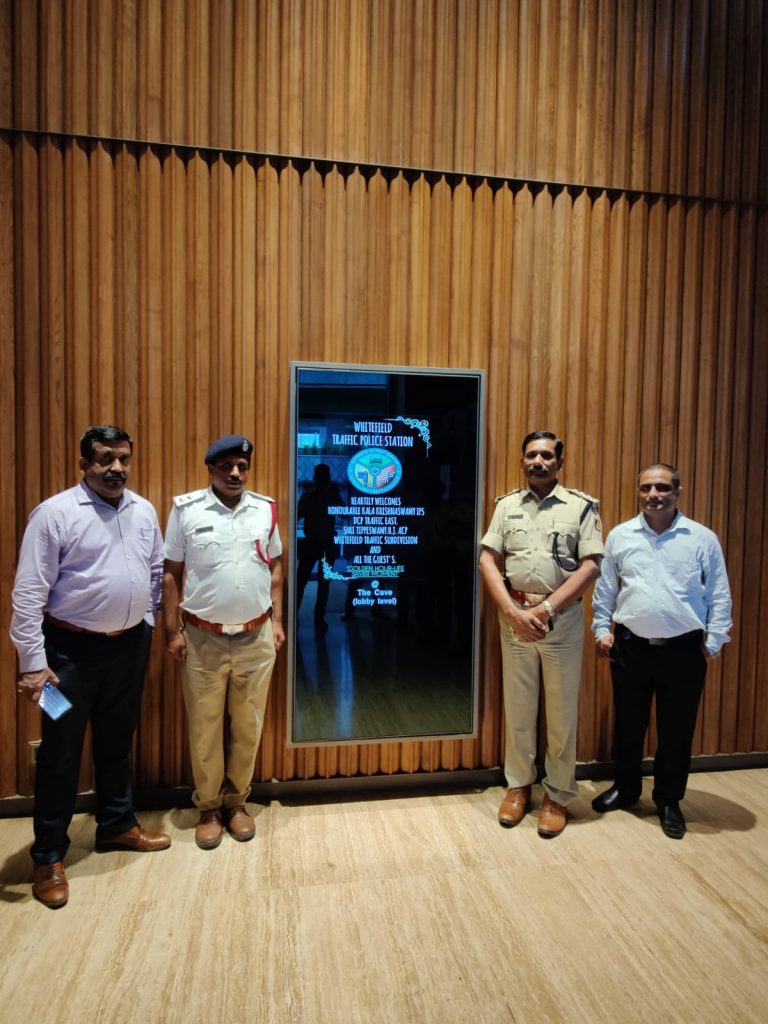 Talk on Golden Hour Saver Moment
ACP Shri Tippeswami H J of the Whitefield Traffic Subdivision conducted a session on Golden Hour Saver Moment at the Den Hotel.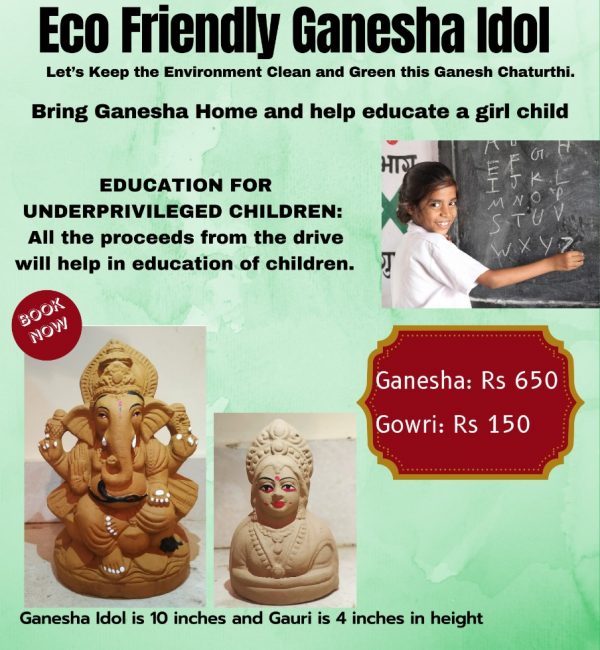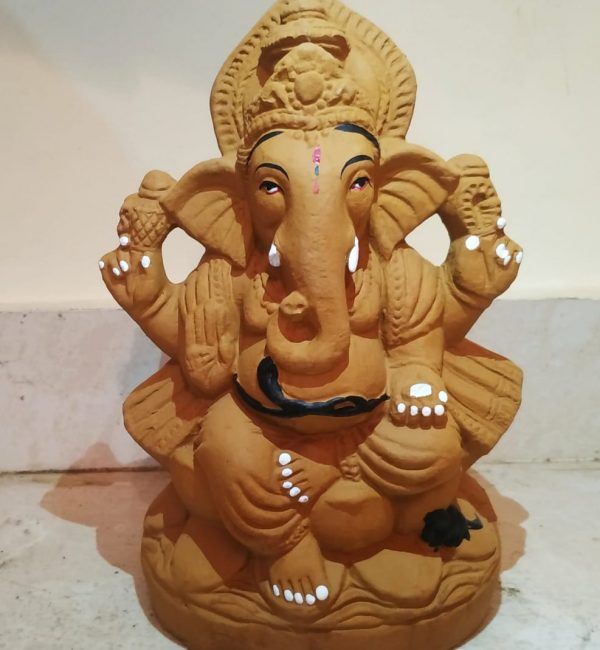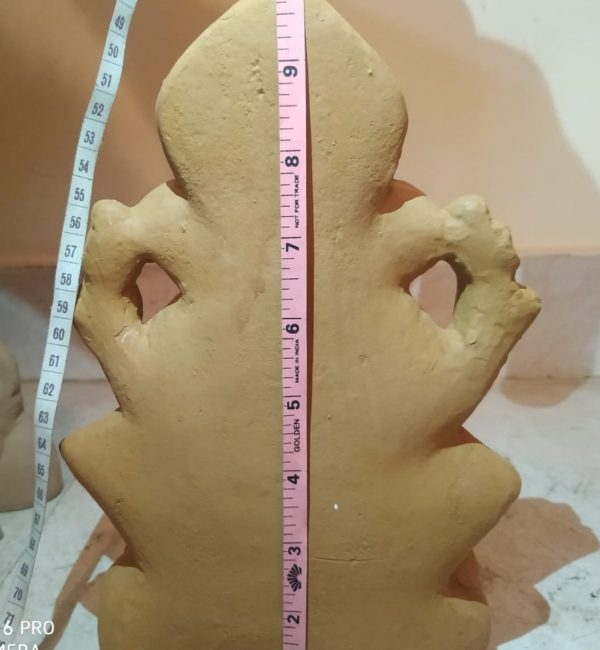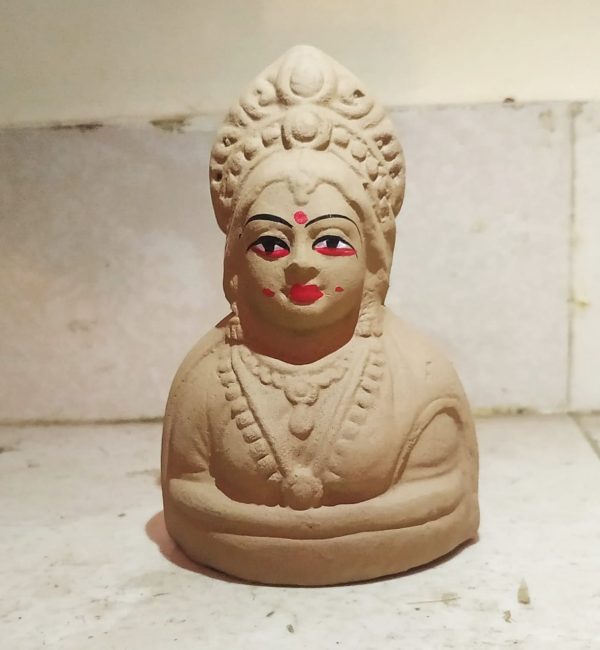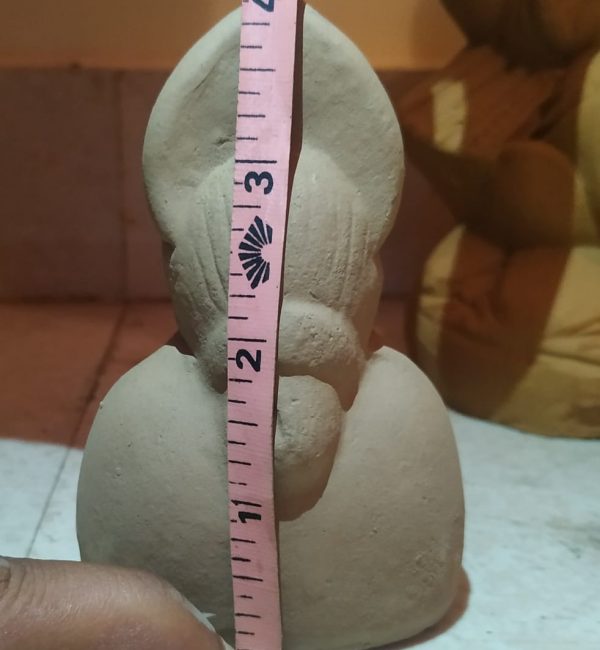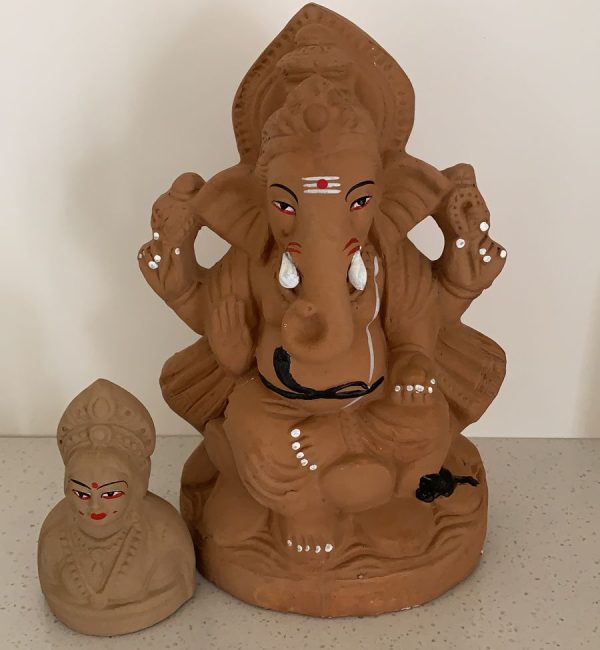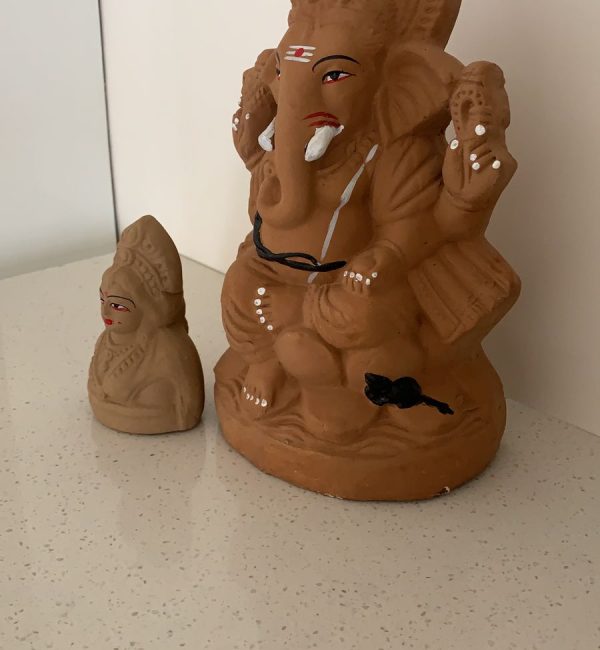 Eco Ganesha and Gauri Fundraiser
Celebrate Ganeshotsav with Ecological Ganesha and Gauri idols, and support Childrens' Education at the same time.

The Eco Ganesha idol is 10 inches in height, and the Eco Gauri idol is 4 inches in height. Both are made of Clay & soil mix, mixed with seeds. No chemicals are used in the making. Minimal eco-friendly painting is applied so that it easily disintegrates when soaked in water.
PSN & SVG E-Waste collection Drive
More then half-a-ton of E-Waste was collected across 2 drives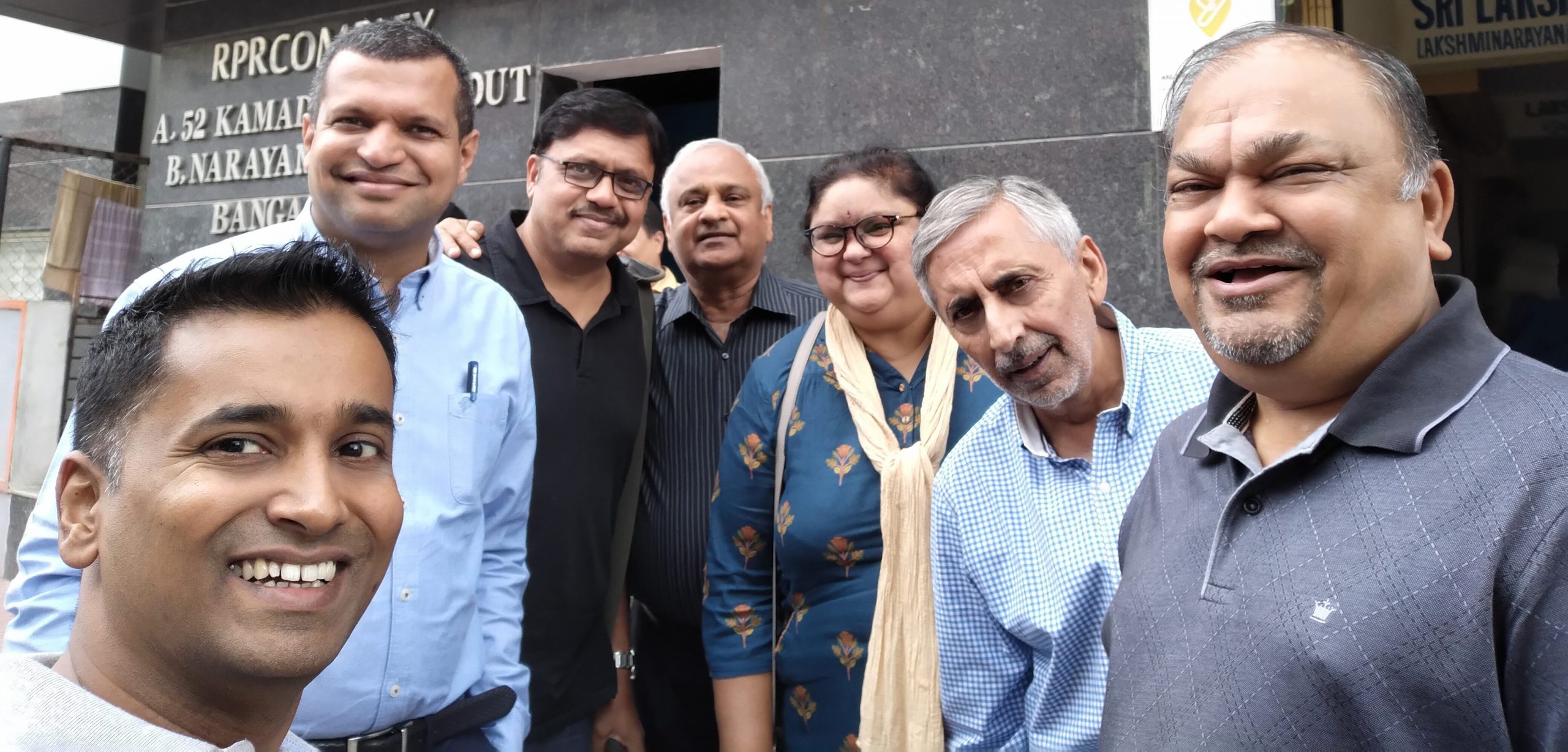 Rotary Shantiniketan Trust Formation
We registered our own trust – "Rotary Bangalore Shantiniketan Charitable Trust" to support the club in executing projects. In the long run, we should be able to get 80G exception and CSR funds, for our service projects.
Rotary Plantation drive fundraiser for our School
We did a fundraiser plantation drive to support our Jyothipura School. Around 200 plants were contributed by PSN residents, and the funds so generated were used to fund part of the metal cupboards to keep the childrens school books and notes.
Eco Ganesha fundraiser
Every year, millions of Ganesha Idols made of POP used to be dumped into lakes, ponds and sea. This POP doesn't break down easily, and it just pollutes the environment. Our ECO Ganesha is made of soil, clay and seeds. After Ganeshotsav, pouring water on the idol causes the seeds to germinate and beautiful flower plants to grow. This was our first project to raise funds for Education of children. Thanks to the residents of PSN, this was a super successful drive, and we sold off all our inventory much before Ganeshotsav.