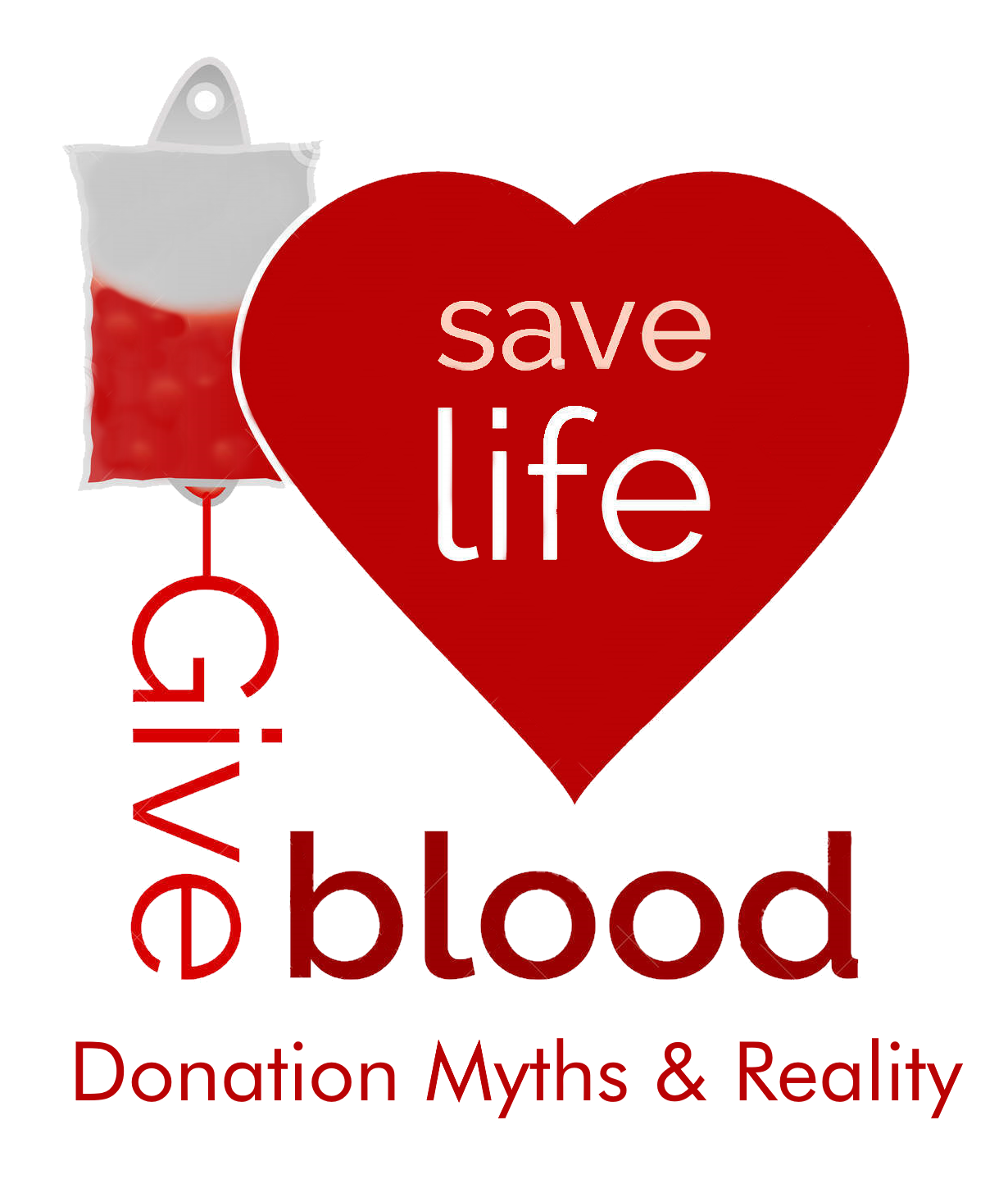 Blood donation - Myths & Reality
One unit of blood donated can save 3 lives.

We had invited Dr. Narasimha Swamy from the Rotary TTK Blood Bank to dispel some myths surrounding blood donations and answer your questions.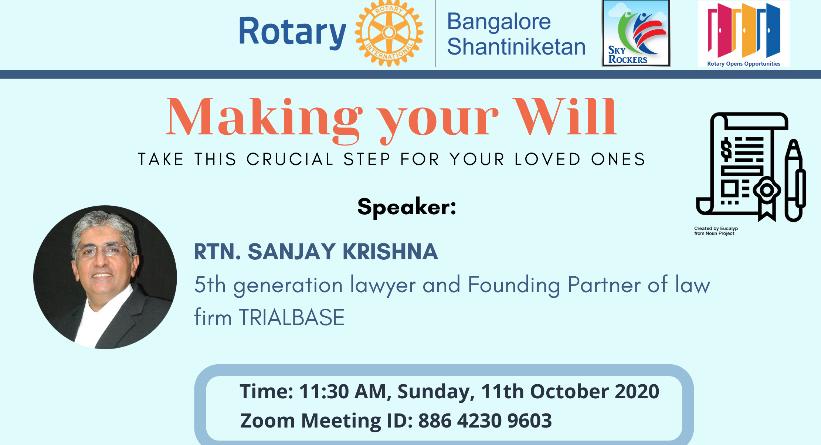 Making a Will
Open Forum Speaker meet on a very important topic – " Making your Will " by PP Rtn. Sanjay Krihna of Rotary RMV

For this "Chai-Pe-Charcha" we got an excellent response & feedback from community.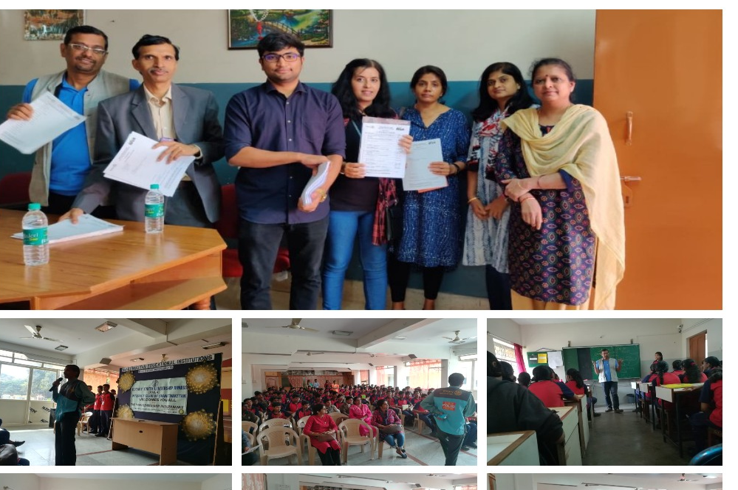 RYLA Train-the-Trainer workshop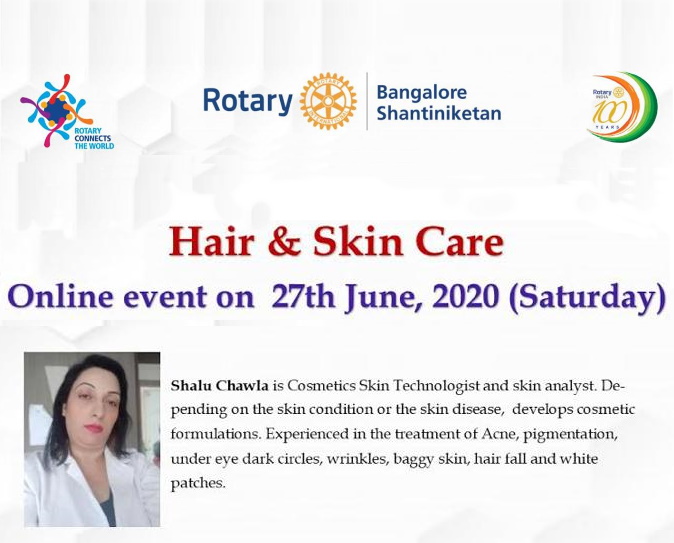 Talk on Skin and hair care by a Cosmetics Scientist
Dr Shalu Chawla, who is a Cosmetics skin technologist and skin analyst gave an enlighting talk on Hair and skin care. Dr Shalu creates custom cosmetic formulations based on skin condition. This was our first Virtual knowledge sharing session after the lockdown, and was attended by a wide audience from far and wide.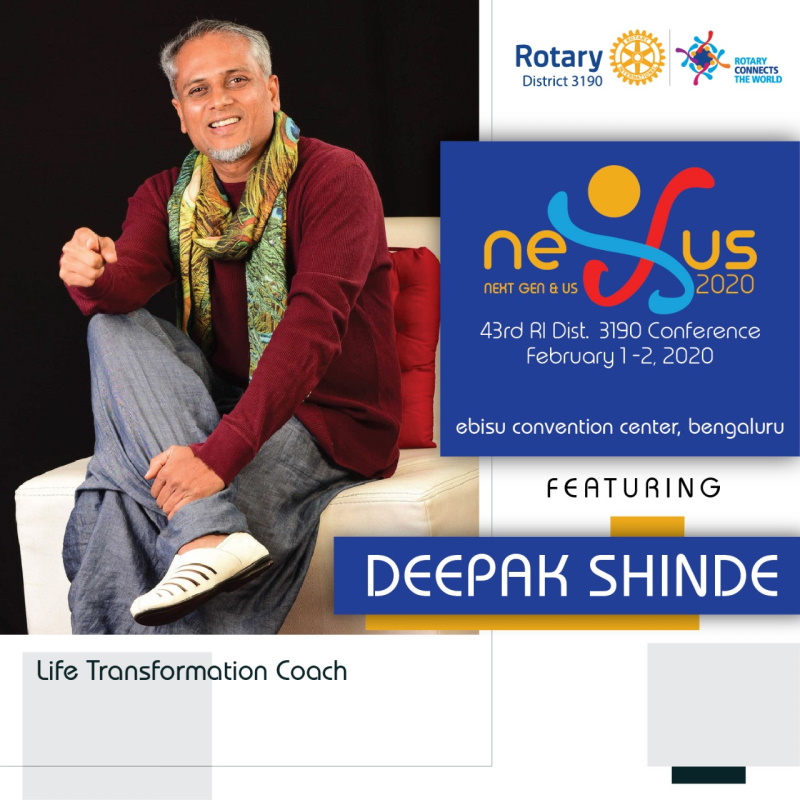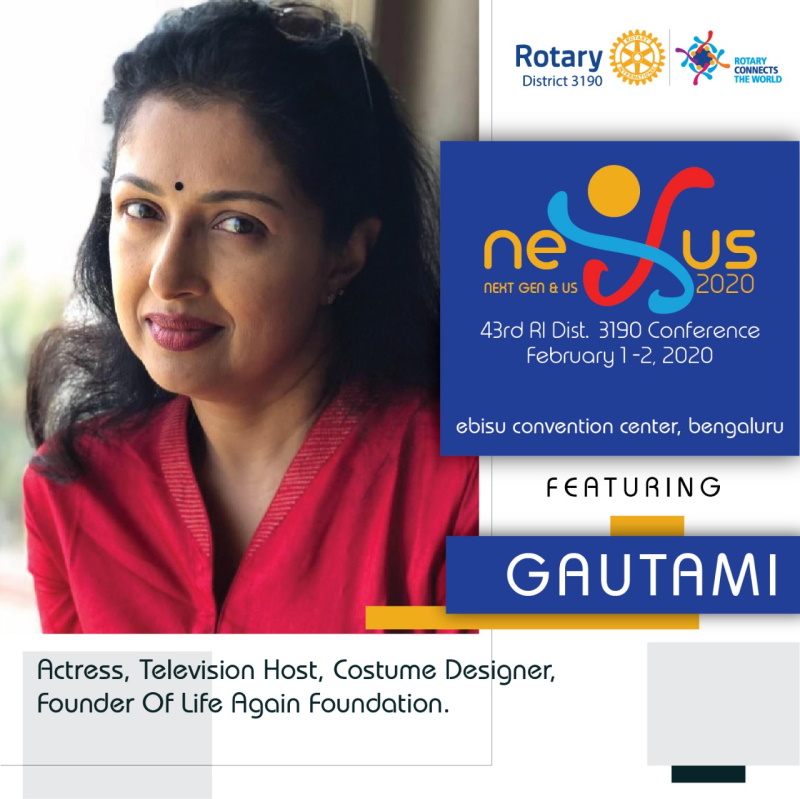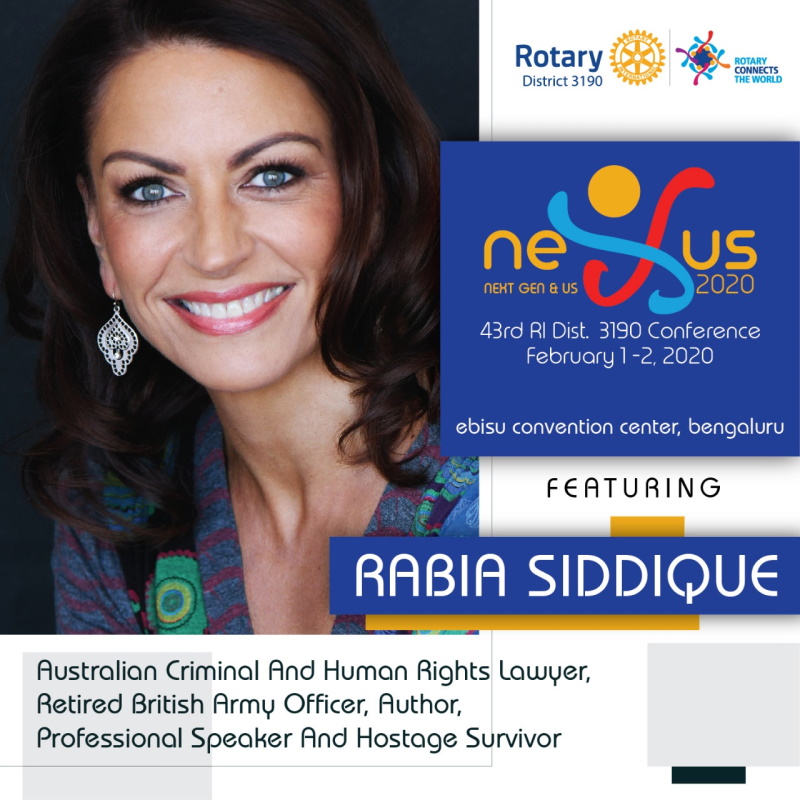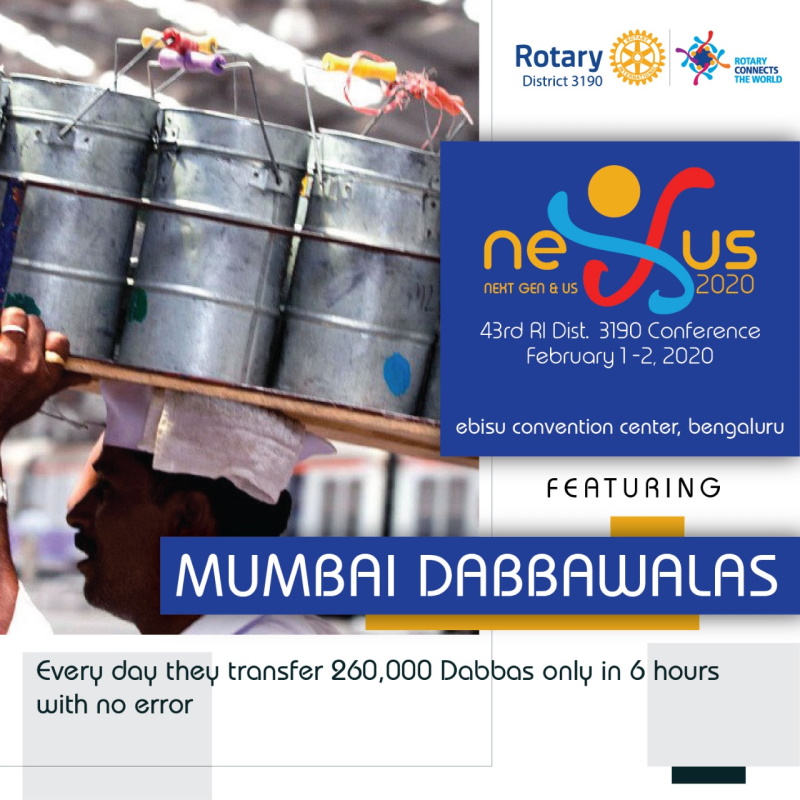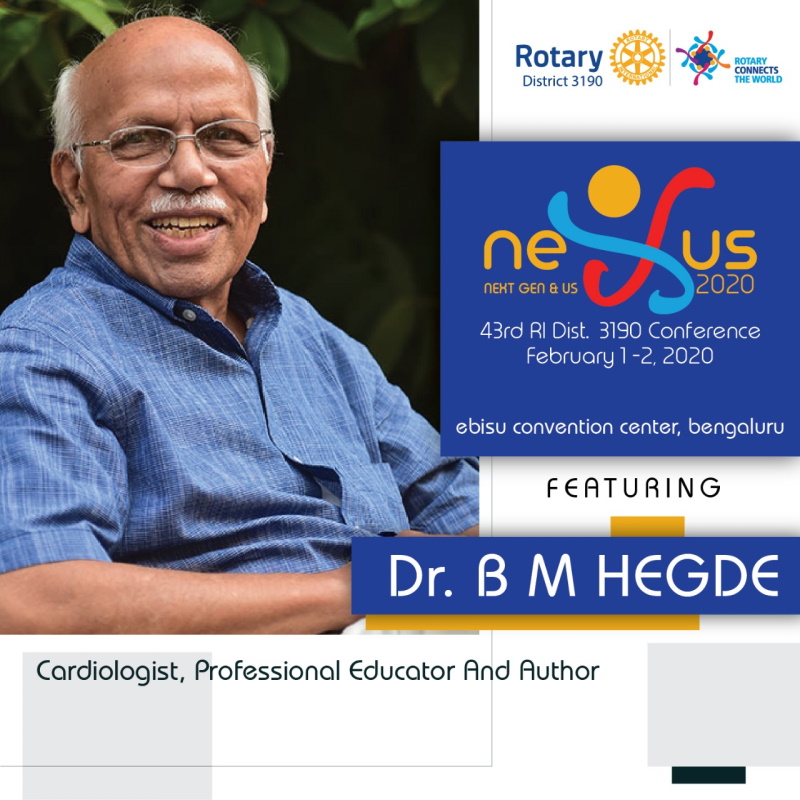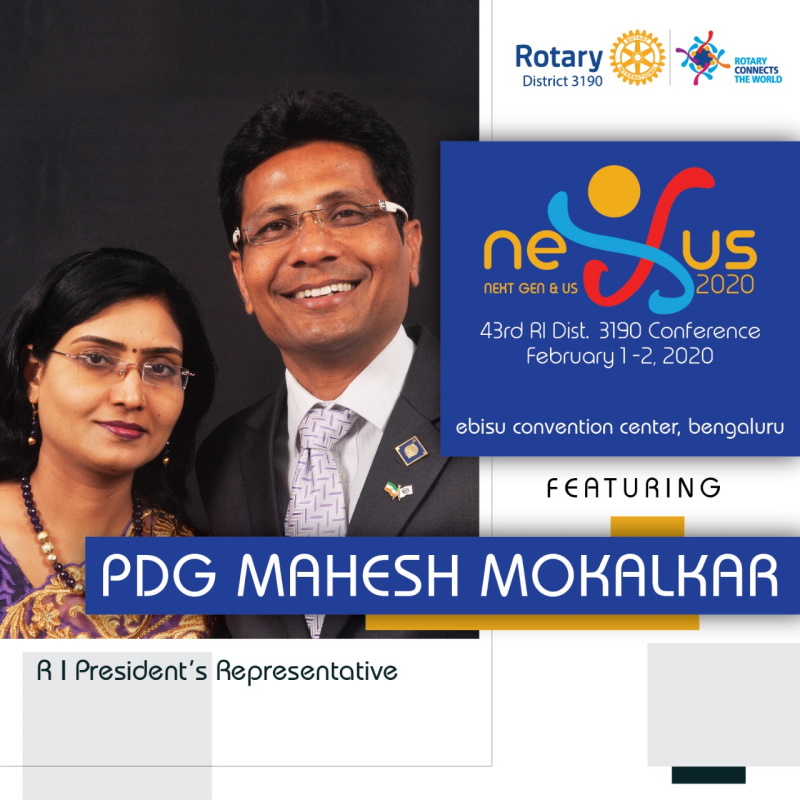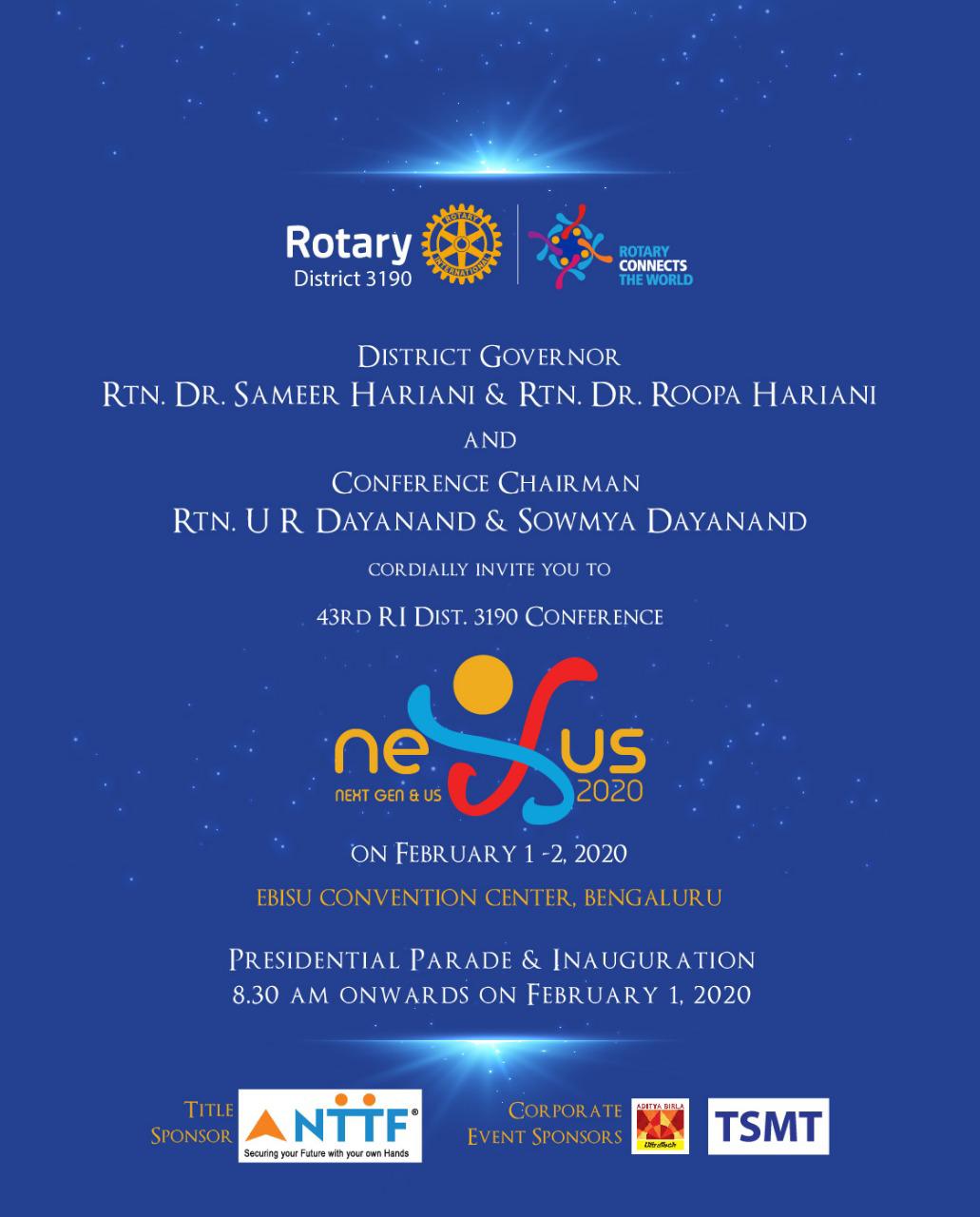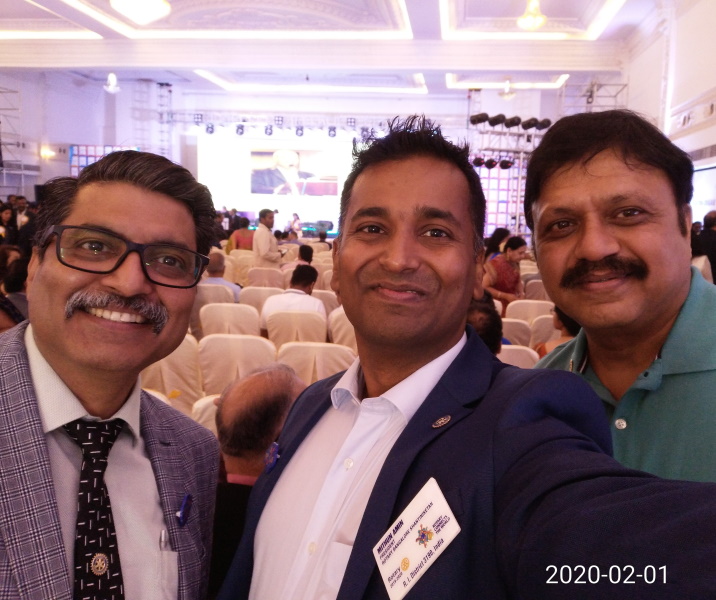 RI District 3190 Conference - Nexus
The 43rd yearly RI District 3190 conference "Nexus" was held at Ebisu convention hall and was a grand event. 1500 members from all the Rotary clubs in our district came together for 2 days of Knowledge Sharing, Networking and fun. It was an enlightening experience to learn about various projects done in our district and listen to diverse topics from various personalities in different lines of service.
Cancer awareness talk
Along with Pink Hope Connect, we conducted a program to help bring awareness through education on cancer prevention, preventable cancer risk factors, benefits of early diagnosis and availability of screening facilities. This session was beneficial to everyone including patients undergoing treatment or completed treatment and caregivers and patient's family members and support volunteers.

We also had an interactive session with members from the Pinky Hope support Group, sharing their journey through cancer and Q n A
Chair Yoga session
Yoga instructor – Maya Thakur Parmar conducted a session of Chair yoga at PSN. This is a gentle form of yoga and can be done even into our 90s. Regular practice can rid the body of ailments liek diabetes, thyroid, hypertension etc. It was well received, and over 100 residents participated in the live practice session.