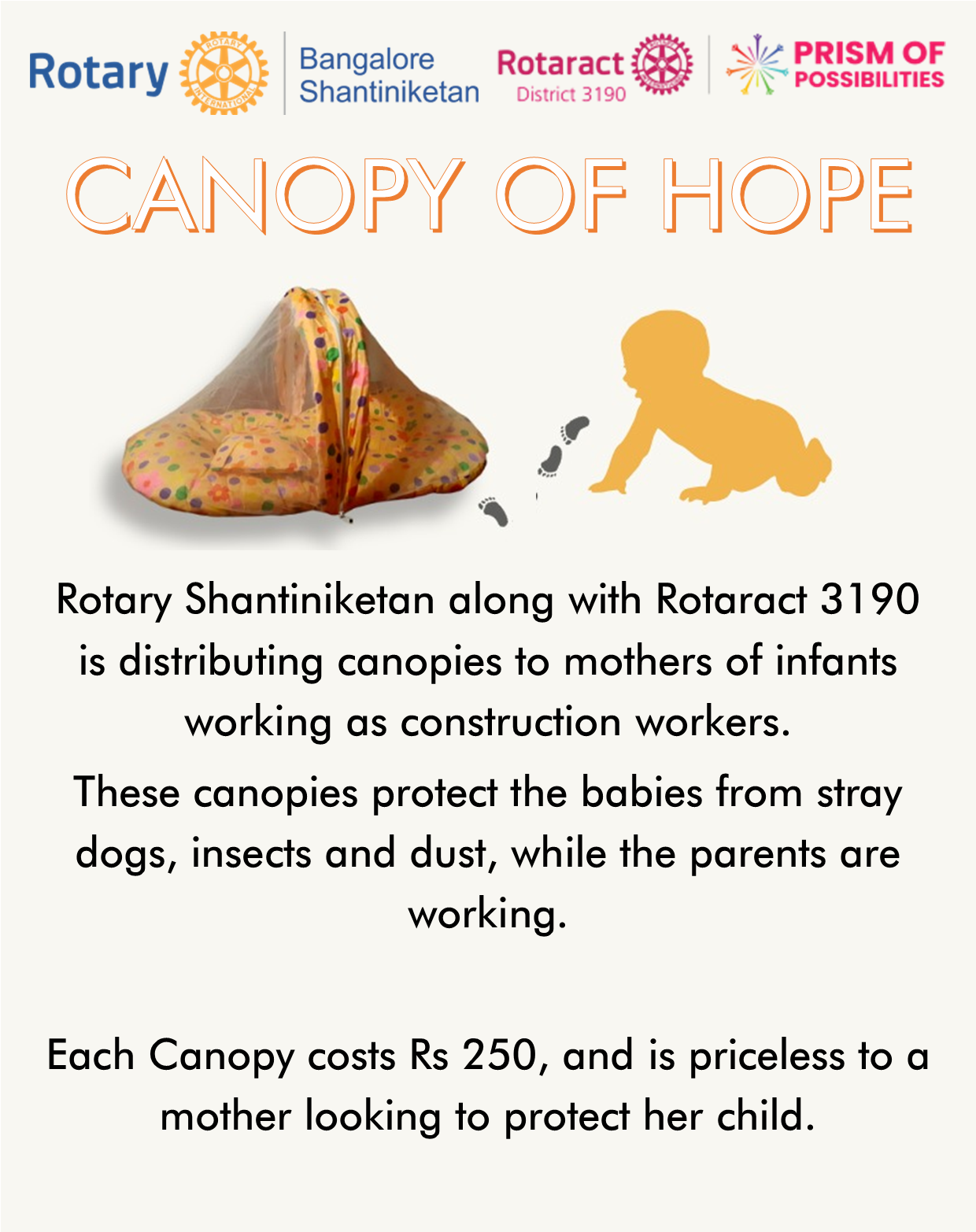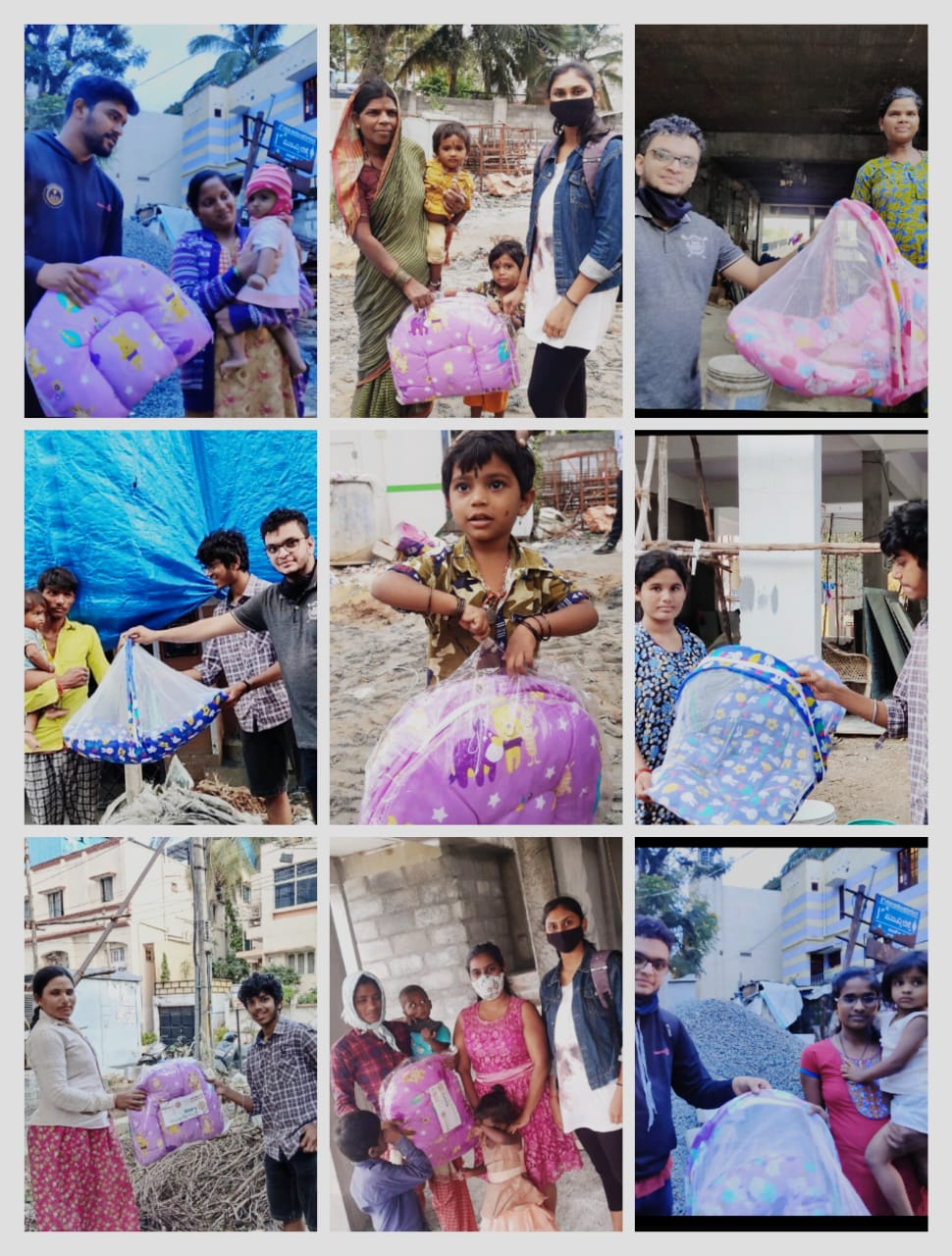 Have you ever wondered how parents toiling at construction sites manage to care for their infant children? Sadly, they do not have a safe place to leave the children at home and end up carrying them to work. While the parents toil with the brick & mortar, the infant is often found sleeping under a tree near the construction site. Needless to say, the child is vulnerable to the vagaries of the weather, stray dogs and insects.

Rotary Shantiniketan along with Rotaract 3190 has devised an initiative, "Canopy of Hope" aiming to provide a handy canopy which these parents could use to shelter their children at the construction site.

Let's join hands and provide as many shelters as possible !

Each canopy costs Rs 250, and is priceless to a mother looking to protect her child.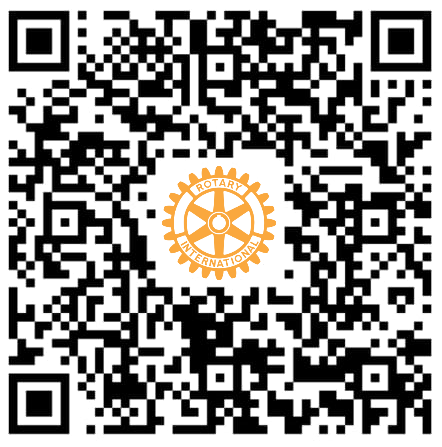 All Other Payment Methods
Share With Friends and Family
Distribution of over 100 canopies completed by multiple Rotaract clubs.