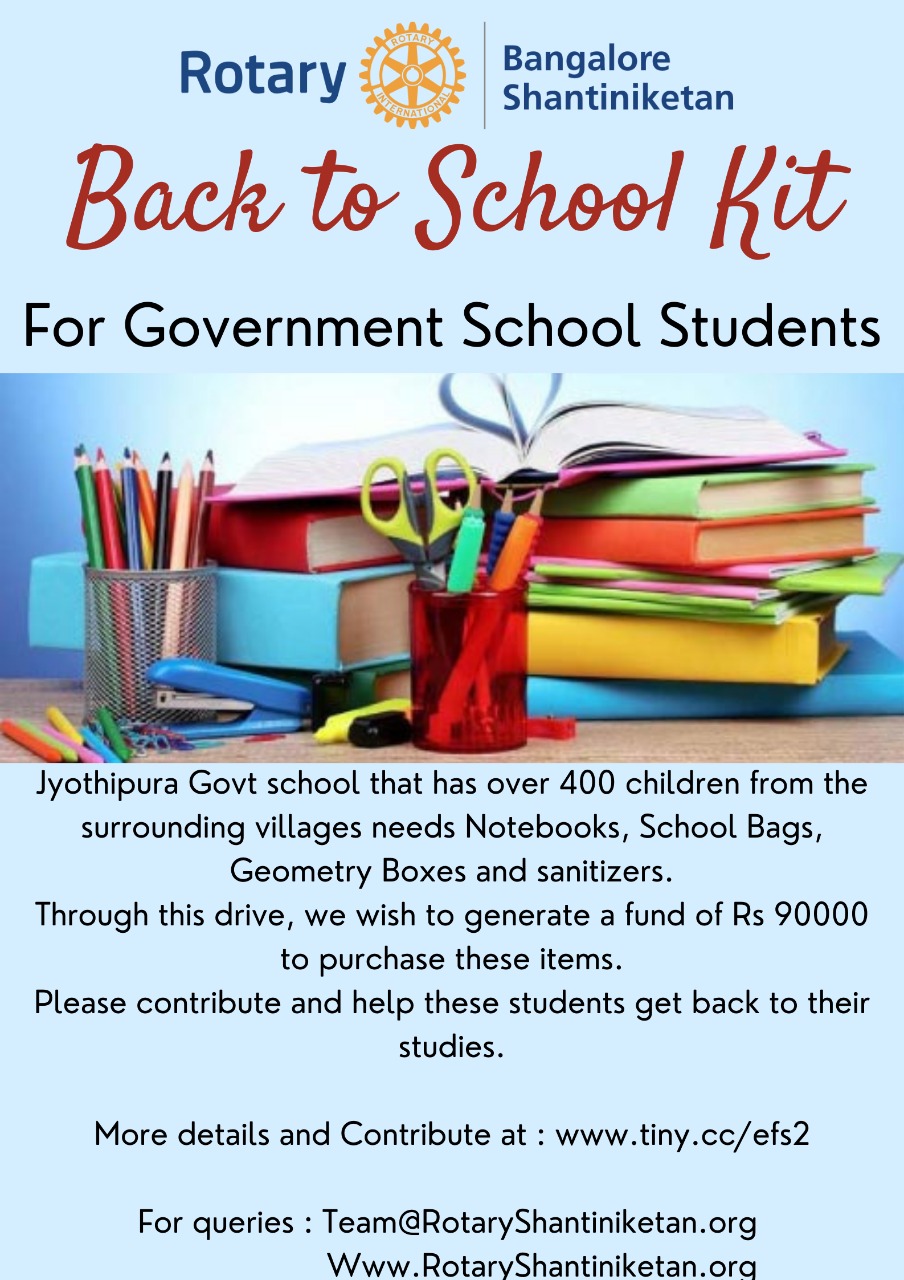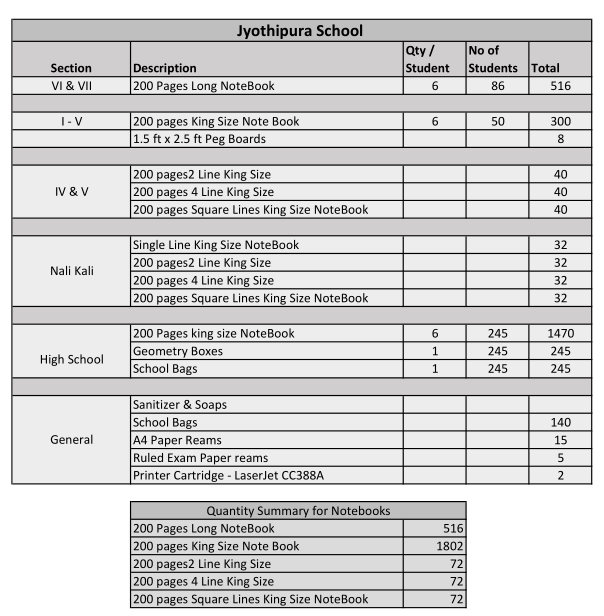 Back to School kits
Rotary Shantiniketan has adopted the Jyothipura Govt school which educates over 400 kids from the surrounding villages.

The pandemic has devastated the finances of many of the parents, and they really can't afford to buy even the essential notebooks for educating their kids.

After discussions with the school teachers and the Village committee, the following is the list of items required for the students, for this academic year.

Kindly contribute and help the kids get quality education.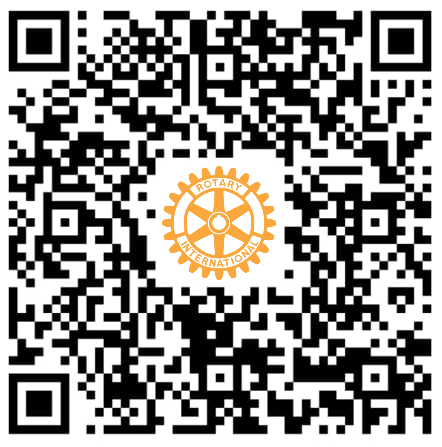 All Other Payment Methods
Share With Friends and Family